SEMA 2016: Chevrolet Camaro Slammer Concept Is One For The Kids
1
Stance will make them dance, as the kids say. The Chevrolet Camaro Slammer concept was revealed at the 2016 SEMA Show, and it's got a younger crowd in its sights.
"The Camaro SS Slammer concept is a design exercise intended to take the Gen 6 Camaro's proportions to the extreme, pushing boundaries to evoke reactions and inspiring personalization on behalf of other Camaro owners," said John Cafaro, executive director, Global Chevrolet Design. "From styling accessories to performance parts, the choices from Chevrolet for new Camaro owners are almost endless."
Chevrolet says the Camaro Slammer's design was heavily influenced by current vehicle trends, which means it's bagged and slammed to the max. 22-inch front and 24-inch rear chrome wheels fill out the Camaro like we've never seen before, and air adjustable suspension gives control on just how low you want to go.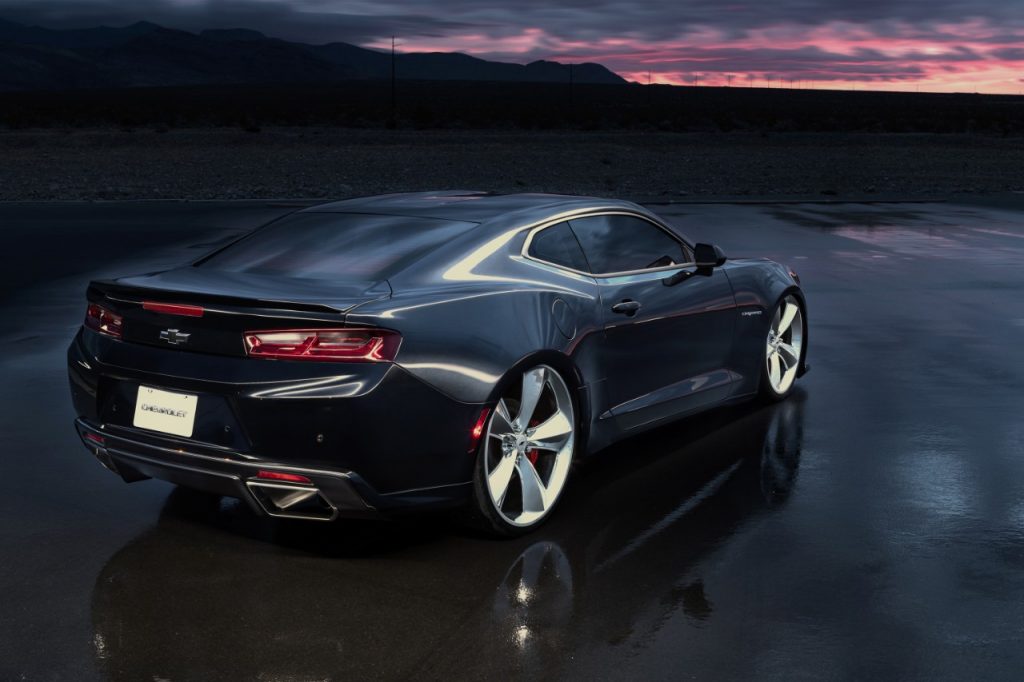 Chevrolet also highlighted the tri-coat paint, dubbed "Dazzling Black". The paint process incorporates gloss white flakes to add depth and sparkle when viewed from different angles. It also offers an intense contrast to the Adrenaline Red interior.
"Adrenaline Red is a production interior color taken to the extreme in the Slammer concept," said Cafaro. "The leather-trimmed seats are fully 'dipped' in the color, while all the upper portions of the interior have also been painted or trimmed Adrenaline Red, including the instrument panel."
If the Chevrolet Malibu Blue Line and Cruze Hatch Blue Line concepts were subtle, the Camaro Slammer certainly makes up for it. This is SEMA, after all.