Hot Or Not: Chevrolet Cruze Hatch Blue Line Concept
3
Breaking with tradition of what is normally found at the SEMA Show, Chevrolet opted to go subtle with its Cruze RS hatch Blue Line concept. But, that doesn't necessarily mean it's not a looker. Or maybe it does.
That's why we're here with yet another edition of Hot or Not, for you all to decide if the Cruze Blue Line is something you'd like to see be put into production.
To start, the Cruze RS hatch Blue Line benefits from a lowering kit, which drops the vehicle 0.4 inches and helps give the hatchback a more aggressive stance. Its Genesis White paint hue provides a clean wrapper for the edgy lines of the RS package, while blue tinted windows offer an interesting contrast.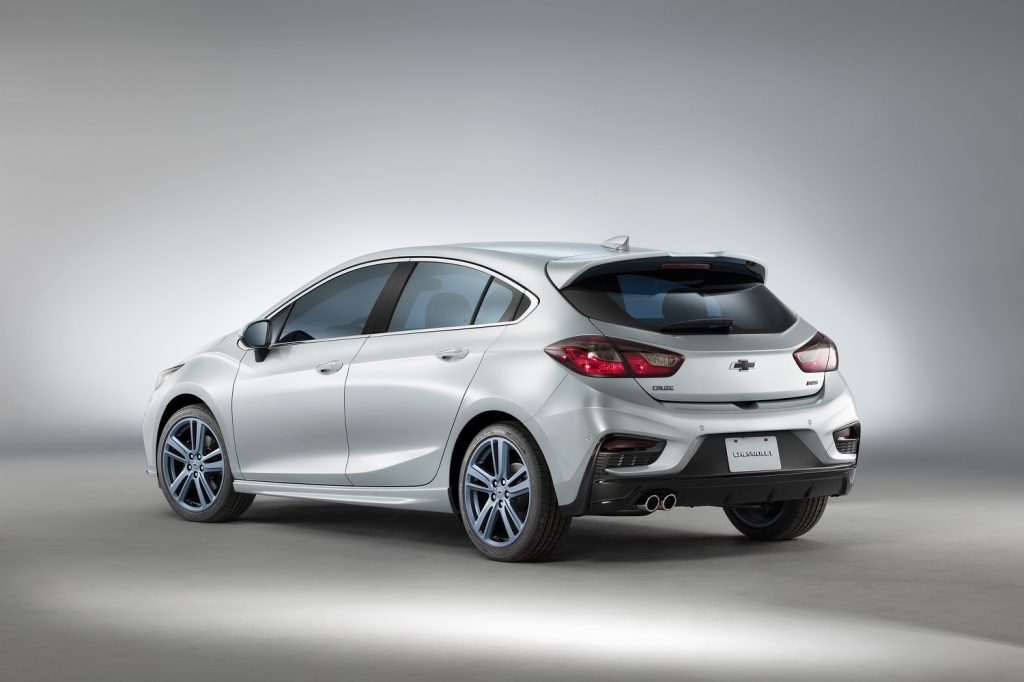 The Cruze Blue Line gets unique 18-inch slate blue metallic concept wheels, which certainly help grab attention from the regular Cruze.
Still, is it enough? We'd love to see a more wild Cruze let its hair down. Chevrolet could surprise us with whatever else it has ready for the 2016 SEMA Show, but a tasteful Cruze isn't a bad appetizer.