Chevrolet Shows Camaro, Silverado And Cruze Some Love With New Factory Performance Parts
0
Chevrolet has taken the wraps off of its latest slew of performance parts and accessories for three of its models. Ahead of the 2016 SEMA Show in Las Vegas, the brand invited us to see the latest performance additions to the 2017 Chevrolet Cruze hatchback, 2017 Chevrolet Camaro and 2017 Chevrolet Silverado.
The new performance parts and packages include performance suspension and brake kits, air intake systems and performance exhaust treatments for each vehicle. Again, Chevrolet reminds us these packages are of the same factory quality as any other component. When dealer installed, they do not void the warranty.
Chevrolet Camaro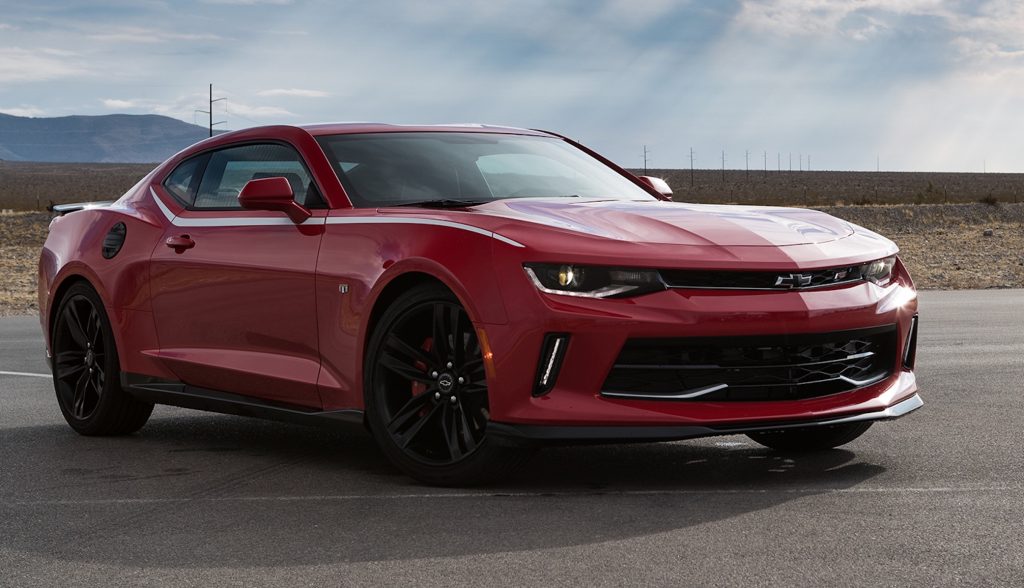 The 2017 Chevrolet Camaro was on hand in each of its powertrain variants: 6.2-liter LT1 V8, 3.6-liter LGX V6 and 2.0-liter LTG four-cylinder turbo engine. The Camaro SS receives lots of new goodies with new performance air intake and exhaust systems as well as brake and suspension upgrades.
The suspension system features new springs and dampers to drop the car about 0.75 inches, while the handling kit adds larger-diameter stabilizer bars and stiffer suspension links to the already well-handled, sixth-generation Camaro. The new brakes feature six-piston front calipers and even larger rotors.
As for the V6 and four-cylinder turbo-powered Camaros, they too received similar appointments, however, the brake kit bumps the calipers to four-piston units with larger rotors. The suspension kits are also each tuned individually for the behavior found with each powertrain.
Chevrolet Silverado
For those looking for a modest amount of more grunt from their 2017 Chevrolet Silverado, the brand brought all-new performance exhaust kits. For the 5.3-liter V8 engine, the kit adds an additional 10 horsepower, while the 6.2-liter V8 gains seven additional ponies. Of course, a throatier exhaust note is present, too.
A new cold-air intake system is also present, which reduces restriction and allows for greater cool air charge.
Chevrolet is quick to remind, though, that similar personalization and parts can also be found for the Tahoe, Suburban and Colorado.
Chevrolet Cruze
And finally, Chevrolet's compact car received some street-performance love. The new performance parts will be previewed with the Chevrolet Cruze RS Hatch Blue Line Concept, but the brand brought a road-going Cruze equipped with said parts to demonstrate what's to come.
The four new packages include a suspension lowering kit, brake kit, air intake system and exhaust system. Specifically, the suspension kit drops the Cruze by 0.4 inches and includes stiffer springs and a thicker front stabilizer bar to enhance cornering capability.
Braking capability is improved with larger-diameter rotors and new calipers.
As for the intake and exhaust, the performance is increased slightly, while the exhaust offers a more distinct and sportier tone.
Each of the components described above will be available in the 2017 Chevrolet Performance Parts catalog to appease owners with just a little more added grunt in an easy to install and warranty-friendly fashion.