General Motors Renews 'Essential Brand Elements' Dealer Platform To Fund Renovations
0
General Motors dealerships under the Chevrolet, Buick and GMC brands have had a lot to gain from the company's "Essential Brand Elements" program. If you're keeping track, you may have noticed local dealers undergoing massive renovations to fall in line with the latest protocols from the company.
Those renovations were largely capable due to the Essential Brand Elements program, which funneled more than $5 billion to dealers nationwide since 2009. The good news? It's sticking around, according to Automotive News.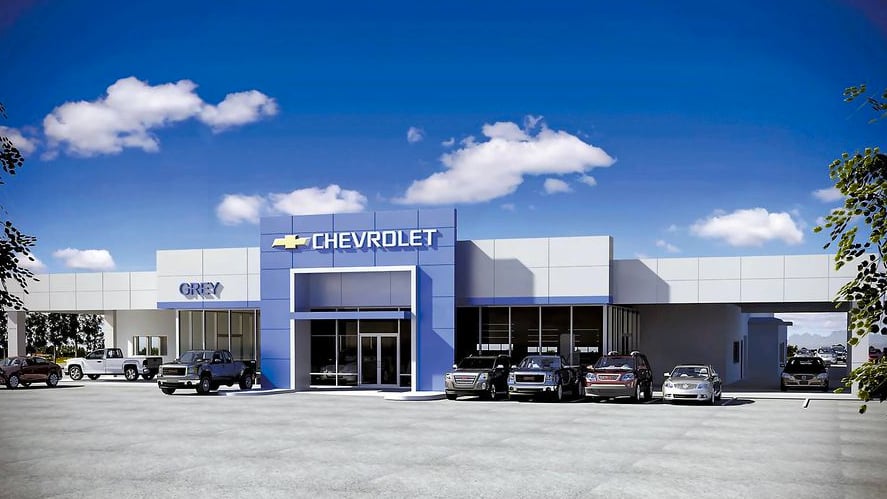 The program has become essential to many dealers to help finance renovations and improve business techniques. In fact, many dealers accepted the funds and rolled them directly into operations, financing the dealer renovations privately.
"Over the years it's become an integral part of our business plans and forecasting," said Sam Pilato, a partner at Dimmitt Chevrolet in Clearwater, Fla. "We'd have been sent scurrying had it gone away."
The renewal of the program will not be as lengthy this time around, though. And GM will be keeping a watchful eye on dealers to ensure things are up to snuff. A third-party will take photographs of interior decorations to ensure proper signage and furniture is present.
New elements will be added to the EBE strategy, such as a business development center, and new required investments will revolve around new signs for service lanes and reception areas.
Dealers have until September 9 to sign up for the EBE program once again, which requires a quarterly fee of $10,000.
As for Cadillac? It's not part of this program, as brand president Johan de Nysschen pushes for his Project Pinnacle dealer revamp to take effect January 1, 2017, despite major backlash.