Hot Or Not: 2017 Chevrolet Silverado HD
7
Along with the 2017 GMC Sierra HD Denali, Chevrolet also decided to drop photos days ago of its heavy duty offering: the 2017 Chevrolet Silverado HD.
And, in true HD form, it's a massive heap of truck for those in need of the capability it offers. Today, we're here to ask if the 2017 Silverado HD is a looker, or a loser, in this installment of Hot or Not.
If we may say so, the Silverado is the better looking heavy duty variant here. The Sierra HD Denali looks a bit thrown together for our eyes, while the Silverado wears the styling updates better. That includes the massive hood scoop hiding working ram air functions. What it's cooling down remains a mystery, though.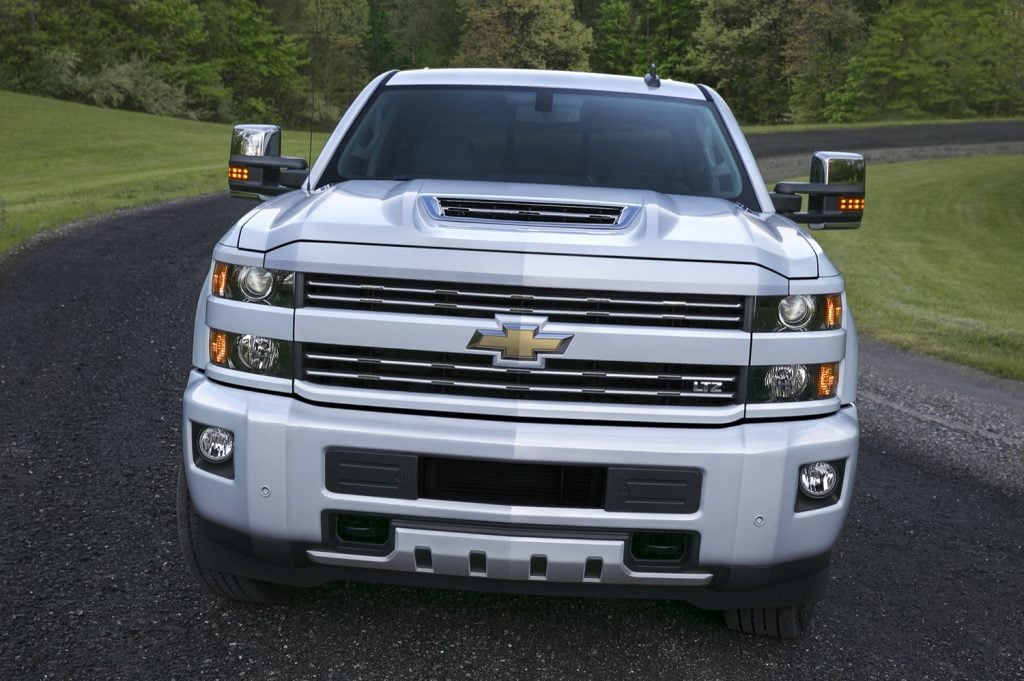 The styling changes largely revolve around the hood and front fascia, which looks like an angry Stormtrooper ready for battle. But, we mean that in a good way. It's a handsome workhorse.
Now, it's your say. Vote in our poll, and chat us up down below. Is the 2017 Silverado Heavy Duty hot, or not?