2017 Chevrolet Colorado Revealed For International Markets
19
Brazil had first dibs with the reveal of the local 2017 Chevrolet S10. Elsewhere in the world, the same midsize pickup truck wears the Colorado name and now, the Bowtie has lifted the curtain on the 2017 Chevy Colorado for the ASEAN markets.
We feel obligated to note that the truck seen here shares a platform and name with the Chevrolet Colorado and GMC Canyon sold in the U.S. and Canada, but is substantially different from those two models when it comes to exterior, interior powertrain, and capability. Onward.
The ASEAN-market 2017 Colorado is identical to the 2017 Chevy S10 pickup, featuring updated styling, better interior materials, more efficiency and more technology packed into the midsize truck package.
"The all-new Colorado is not just another pickup truck. Like all Chevrolet trucks before it, it has been developed to respond to specific market requirements. It is as tough and powerful as a truck should be, yet has enough comfort and refinements for the urban environment," Marcos Purty, Managing Director of GM and Chevrolet Sales Thailand, said.
Refinement is a key word Chevrolet is using to present the new truck. Development for the vehicle took place at GM's Australian subsidiary, Holden, as well as at GM Brazil. The updated front fascia strikes us as more premium and upright, with daytime running LEDs embedded into the headlights. The strong proportions head to the rear with an even more clever bed.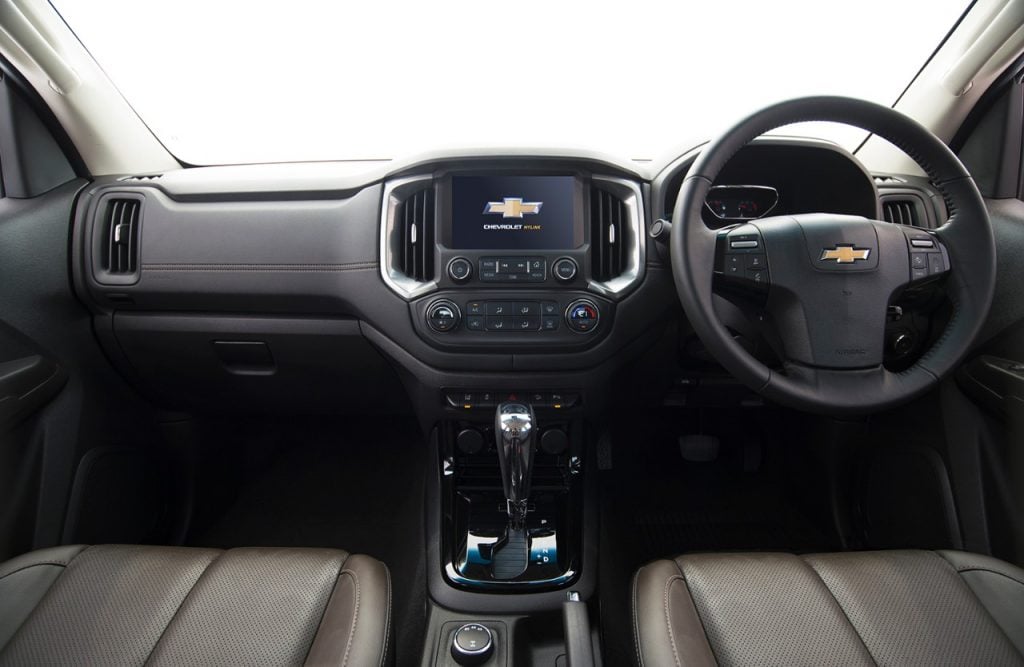 Inside, the story is similar. More premium materials and connectivity features are abundant. Chevrolet states the driver was in mind when designing the cockpit. This means a more workable center stack and center console. And, of course, there's an eight-inch touchscreen hosting Apple CarPlay, Android Auto and the latest Chevrolet MyLink system.
Powering the updated midsizer is the updated XLD25 2.5-liter turbocharged Duramax diesel engine. It can be paired to either a six-speed manual or six-speed automatic transmissions. Engineers ensured the engine runs quieter than ever, too, with new sound deadeners around the injectors.
Thanks to a Variable Geometry Turbocharger (VGT), the diesel-sipping four-banger makes more power, producing 132 kW (180 horsepower) at 3,600 rpm and 440 Nm (325 pound-feet) at a low-low 2,000 rpm. For increased comfort and reduced NVH levels, engineers included new cabin mounts that provide better isolation between the cabin and chassis. The new cabin mounts also reduce movement between the cabin and the chassis, providing more solid driving dynamics.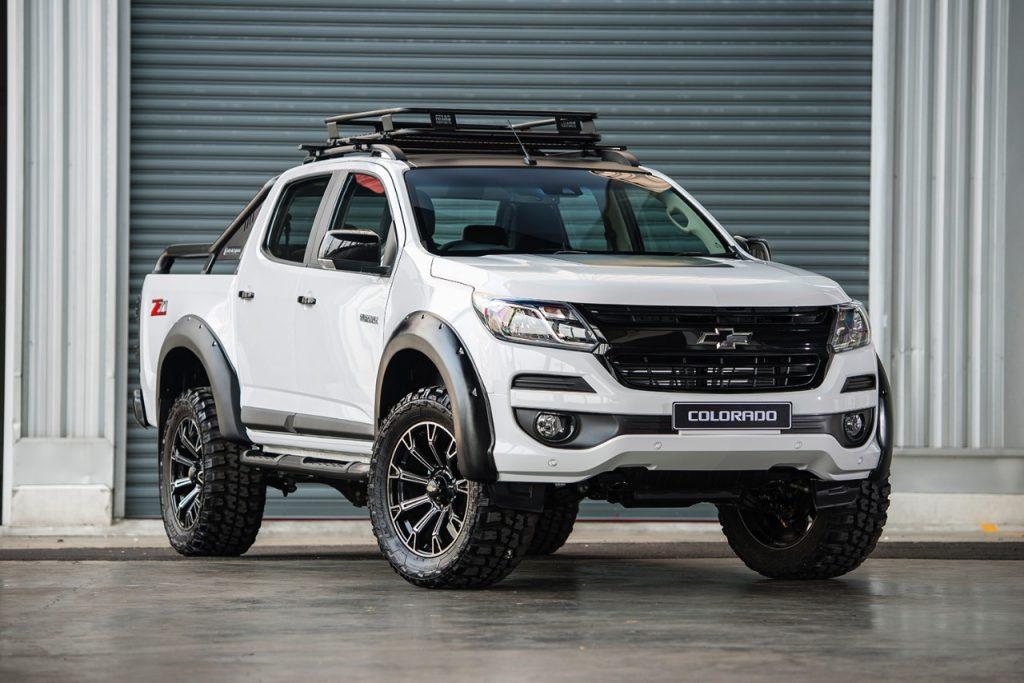 And, as previewed on the Chevrolet Colorado Xtreme concept, a host of accessories will be offered alongside the new truck to further enhance its global DNA. These include a black grill, real lamp cover, extended sports bar, rear black bumper or black door handles.
Expect the refreshed Colorado to launch later this year. And Holden is up next to show off the 2017 Holden Colorado.
2017 Chevrolet Colorado - Global Model