2016 Holden Commodore Black Puts On A Set Of Darker Hues
1
Australia cannot hide from the trend that is blacked out packages from the factory. The 2016 Holden Commodore Black takes a darker tone with the rear-wheel drive sedan, with a host of styling changes to keep things looking sinister.
"Black exterior design features have proved popular with customers looking to give their vehicle a stronger road presence and unique styling," Holden's Executive Director – Sales, Peter Keley said.
"With Commodore Black, we've chosen to combine the style of those black design features with the substance of advanced technology, usually only reserved for our top-of-the-range vehicles."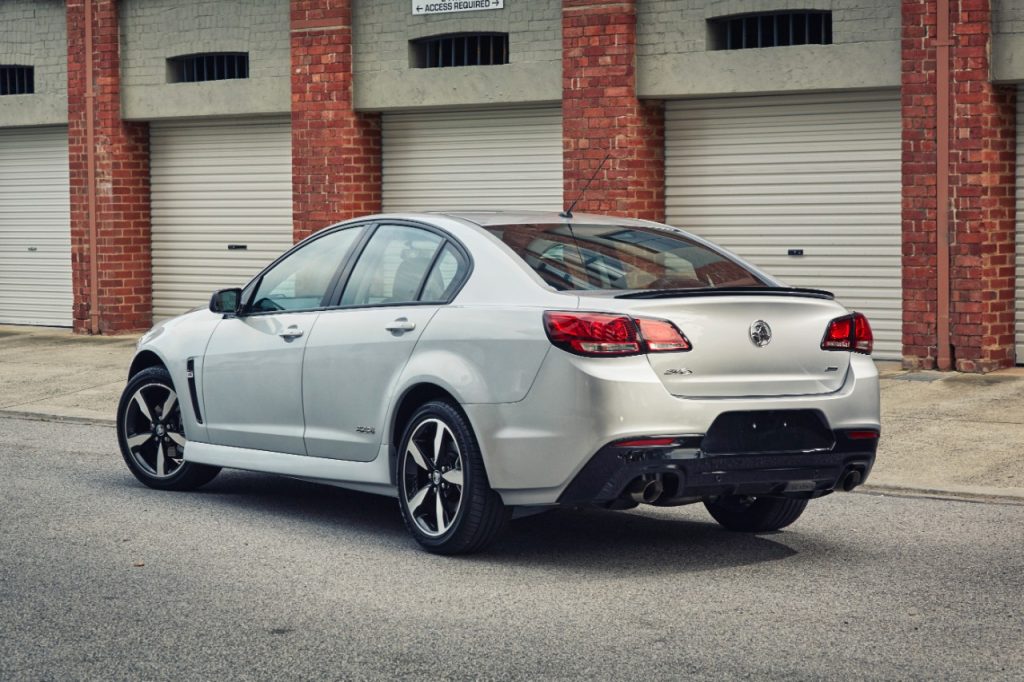 Available across all body styles of Commodore, including sedan, ute and sportwagon, the Commodore Black notably features black exterior trimmings and 18-inch wheels with black inserts. The sedan also receives a black spoiler. If 18-inch wheels aren't large enough, Holden will happily provide a set of 20-inch Baretta alloy wheels for an additional $1,000, too.
Inside, things are semi-special, too. Red stitching is present to offset the interior cabin, and "Black Edition" floormats are placed up front. A color heads-up display is also included with the Commodore Black, as is navigation.
The Black Edition may be had with either a V6- or V8-powered Commodore, and will go on sale shortly with a price $1,000 over the current price tag of an SV6 or SSV.