Mini Corvette Imagined Using Opel GT Concept
29
The Opel GT Concept is the latest tease of a small, two seat sports car that could position itself against the Mazda Miata, Fiat 124 Spider and Toyota GT86/Scion FRS/Subaru BRZ. Such a vehicle could add enthusiasm and passion to the somewhat pedestrian Opel brand, as the late-model Kappa-platform Opel GT did in the early-mid 2000s. Ironically, that European-market roadster was built in America.
Alas, Opel boss, professor-doctor Karl-Thomas Neumann, alleges that the Opel GT concept has no place in the showroom as a production model. Maybe the red wheels are a reason. Regardless, the curvy coupe may not have a future as an Opel, but what if it were a Chevrolet? What if it were an entry-level Corvette model?
We teamed up with RM Design to render what a mini Corvette would look like, based on the Opel GT. The C7 Stingray cues are instantly noticeable front and back, while the bubble roofline and rounded edges of the GT remain. Under the hood, we imagine an LTG 2.0L four cylinder turbo engine will fit snugly in there. We'll fantasize about a naturally aspirated motor with a high red line mated to a manual transmission sending significant power to the rear wheels, but it's unlikely GM will ever build such an engine. Let alone build a mini Corvette.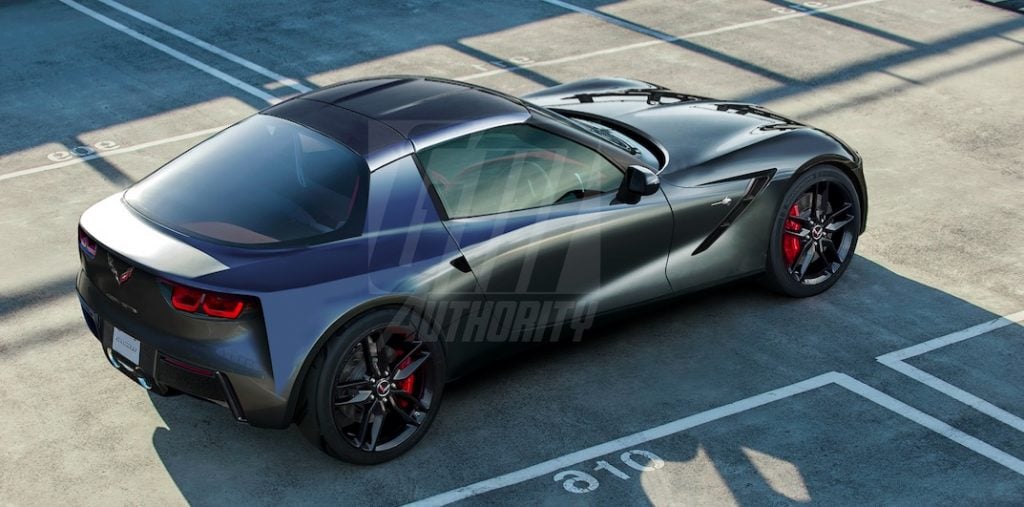 2016 Opel GT Concept