Hot Or Not: 2017 Chevrolet Camaro 1LE
4
If you don't find the 2016 Chevrolet Camaro a good looking vehicle, chances are you won't be a fan of the 2017 Camaro 1LE. Thankfully, we think the sixth-generation Camaro's design is quite good, and we're sure you do, too.
However, there are a few pieces here to differentiate the 2017 Chevy Camaro 1LE from a more standard 2016 Camaro. And we think those few pieces really help the 2017 Camaro 1LE come into its own. Foremost, the satin-black hood returns for the sixth-generation of the 1LE, and it plays quite well with the concept Krypton Green color on the V6-powered 1LE. We do wish Chevrolet would have showed the SS 1LE in a color other than black to help the hood pop. But, that's picking nits.
Other than the satin-black hood, the front splitter and minor rear spoiler help set the 1LE apart, however, aerodynamics aren't significantly improved from these enhancements, which we find as a bit of a bummer. The brake calipers also see a neat touch with 1LE branded logos for the V8-powered cars.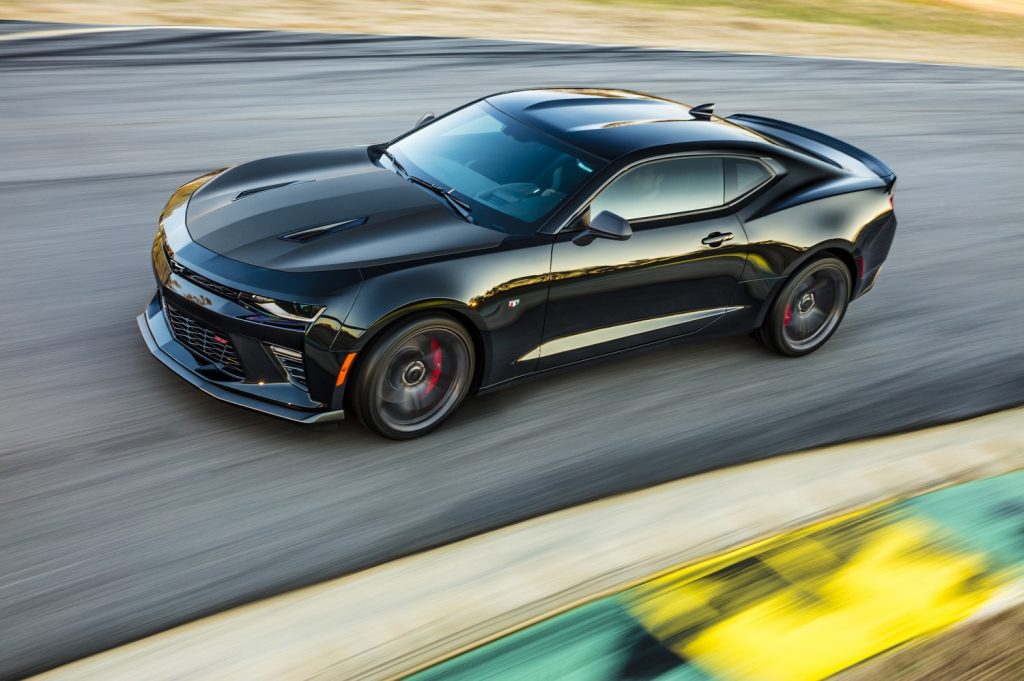 Still, the design is alive and well, and the 1LE treatment looks good, if not better, than it did when it graced the fifth-generation 1LE. However, it's your turn to speak. Tell us in our poll: is the Camaro 1LE hot, or not? Vote in our poll and do talk to us in the comment section below.