1953 Cadillac Series 62 Coupe By Ghia Is A Bespoke Italian Design Heading To Auction
3
Yes, you are indeed staring at a 1953 Cadillac Series 62 coupe. Though, it's certainly not your typical Cadillac, if you couldn't tell already.
This particular 1953 Cadillac Series 62 is one of two Series 62s to have been massaged by Italian coach builder, Ghia. As the story goes, Ghia ordered two of these American standards to perform some breathtaking sheetmetal sculpting only 1950s Italy could imagine.
The dramatic Ghia design includes unique fender curves, near wraparound windows and long ribs along the side of the vehicle. The decidedly curvaceous body lines are accented in gold-anodized aluminum, drawing the eye in all the right places throughout the car.
The original owner of this particular 1953 Series 62 by Ghia is a mystery, with the only concrete evidence proving its authenticity being its chassis number and a press photo taken by Ghia in Italy at the time of its build.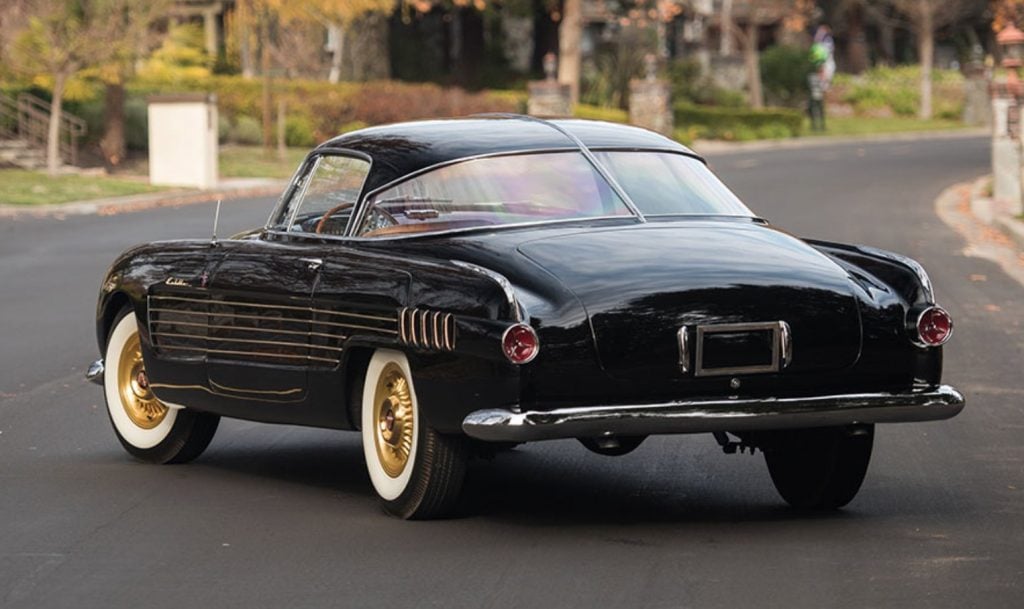 The showstopper 1953 Cadillac has since been maintained by its current owner in a private collection, with the only signs of wear being the tan-leather interior and minor scratches present on the exterior of the vehicle; not too shabby for a near one-off vehicle with only 32,000 miles on the odometer.
RM Sotheby's will see off the 1953 Cadillac by Ghia at its Arizona 2016 auction, and we expect a lofty price tag will attach itself to a gorgeous mesh of Italian and American design.