General Motors Files Trademark Application For 'AT4'
17
General Motor has filed an application to register the term AT4 as a trademark with the United States Patent and Trademark Office (USPTO), GM Authority has discovered.
The automaker's November 12th, 2015 application has been assigned serial number 86818051 and specifies that the mark will be used to name "Motor land vehicles, namely, automobiles, sport utility vehicles, trucks, vans, engines therefor and structural parts thereof."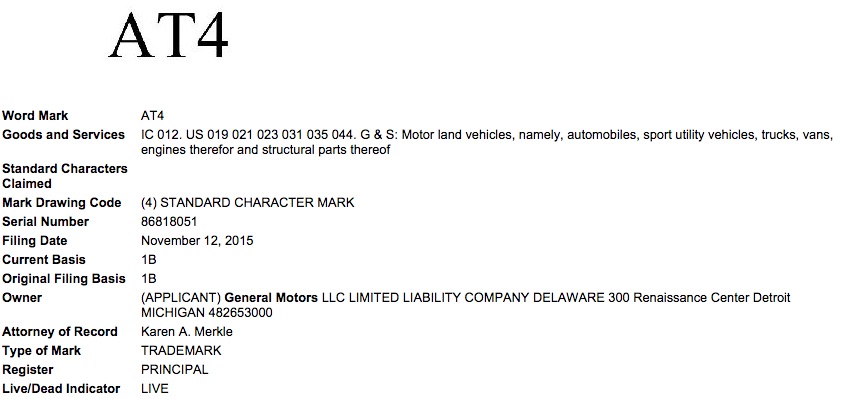 The GM Authority Take
We're not privy as to what plans GM has for the AT4 mark. However, AT4 seems like a name suited for a Cadillac vehicle, though we don't think the mark will be used for a Caddy given that the brand's vehicle naming scheme is centered about CT# for cars and XT# for crossovers. In addition, the USPTO doesn't have an accompanying trademark for Cadillac AT4 just yet, which is normally co-filed with an alphanumeric name such as AT4.
So, what do you think GM will use the AT4 mark for? Talk to us in the comments.