Chevrolet Scoops Up Four KBB Best Buy Awards
9
It may be safe to say Chevrolet has one of the most competitive lineups at present across the entire industry. From small, economic vehicles, to full-size SUVs and performance goodies, Chevrolet has nearly everything covered upon walking into a dealership.
Kelley Blue Book clearly realized this and bestowed Chevrolet with four 2016 Best Buy awards across its lineup. Chevrolet walked away with best performance car, best electric/hybrid car, best full-size car and best full-size SUV.
The 2016 C7 Corvette was the winner in the performance realm, narrowly beating out the 2016 Chevrolet Camaro equipped with the 3.6-liter LGX V6. KBB praised the 2016 C7 Corvette for its 6.2-liter LT1 V8 power, high driver engagement, comfort and overall value.
The 2016 Chevrolet Volt took home the crown for the electric-hybrid category. KBB points out the extended electric range without the anxiety, due to the 2016 Volt's petrol-powered engine standing by as backup. The 2016 Volt was heralded for its greater driving abilities, weight loss and overall top-notch refinement.
The winner of the full-size car award went to the 2016 Chevrolet Impala. Despite not being the newest of kids on the block, KBB found a lot to love with the 2016 Impala. Specifically, the value proposition as the trim levels climbed. The amount of interior volume and trunk space of the money was a major deciding factor for the 2016 Impala.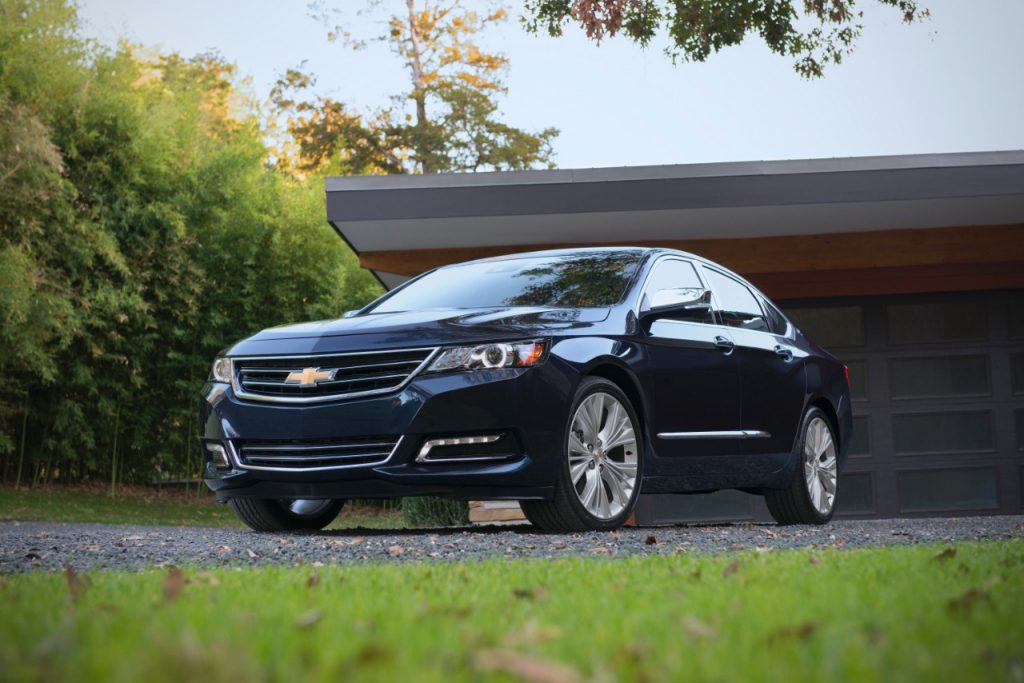 And, finally, the full-size SUV winner was none other than the 2016 Chevrolet Tahoe. KBB recognizes when consumers step into this segment, they expect a near-luxurious experience, which it felt the 2016 Tahoe definitely offered. Wireless phone charging, the Chevy MyLink system and more were praised in a comfortable package ready for a road trip, or willing to run errands around town.