1967 Chevrolet Nova With Turbo-Four Power Creates A Parallel Universe
7
During the 2014 SEMA Show, Chevrolet surprised guests with the announcement of an LTG 2.0-liter turbocharged four-cylinder crate engine. The engine was meant to offer a very different alternative for classic car builders, and Chevrolet showed off the possibilities with its 1967 Nova 2.0.
The 1967 Chevy Nova graced the Hot Rod Power Tour earlier this year, complete with 2.0-liter turbo-four power. Now, Chevrolet wants to follow up its 2014 announcement with a real-life application, as the brand has announced the 1967 Nova will be on display during the 2015 SEMA Show.
With a curb-weight of 3,100, the Nova made its case as one of the quickest vehicles during its time, with potent 327 iron-block V8 power. Now, however, the all-aluminum LTG 2.0-liter turbo-four cranks out 272 hp, down only three ponies from the original 275 hp, and surpassing the 195 hp found in the Chevy II.
The modern powertrain will spring the 1967 Nova from o-60 in merely 6.2 seconds.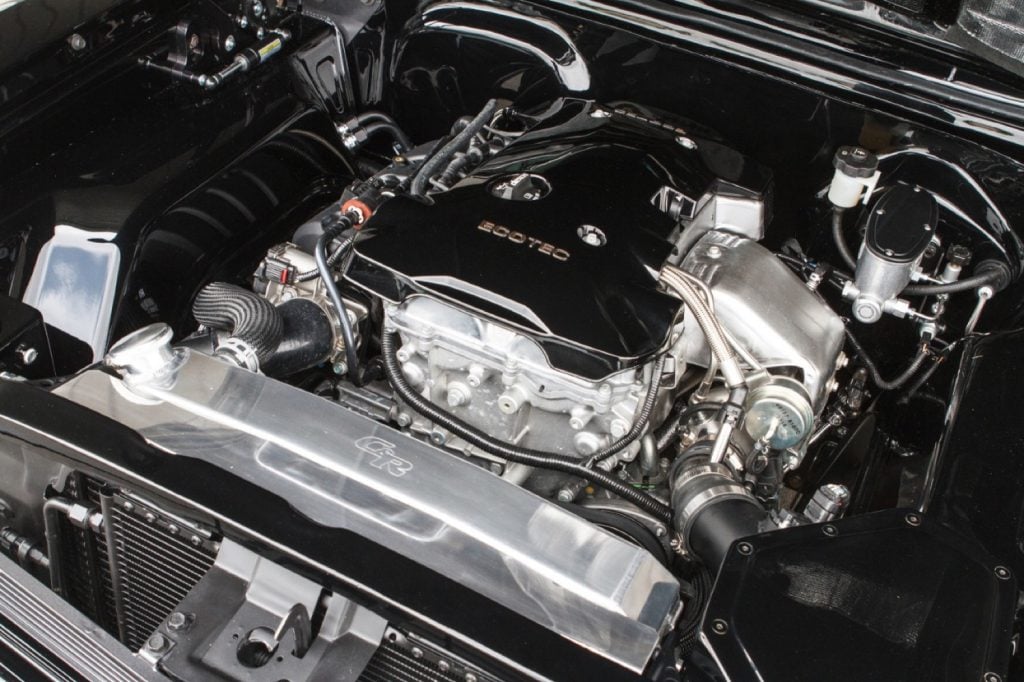 Other than the seemingly sacrilegious powerplant, the 1967 Nova is home to more than a few other modern touches. Those include a billet aluminum grille, narrowed and tucked bumpers, shaved door handles with electronic latch releases, custom 17-inch Z/28-style wheels – in a satin bronze finish – and four-wheel disc brakes. The suspension has been updated with height-adjustable air bags, front and rear, and a triangulated four-link design in the rear.
The 1967 Nova 2.0 will be on display alongside more than 20 other Chevrolet concept vehicles, including the Red Line family of vehicles, and the 2016 Camaro Red Accent and Black Accent concepts.