General Motors Files Trademark Applications For 'Manta Ray' And 'Corvette Manta Ray'
10
General Motors filed two applications to register "Manta Ray" and "Corvette Manta Ray" as trademarks with the United States Patent and Trademark Office.
The automaker's June 18th, 2015 applications specify that the marks will be used for "Motor land vehicles, namely, automobiles, engines therefor and structural parts thereof".
GM Manta Ray & Corvette Manta Ray Trademark Summary
Trademark
Serial Number
Filing Date
Manta Ray:
86666844
June 18, 2015
Corvette Manta Ray:
86666866
June 18, 2015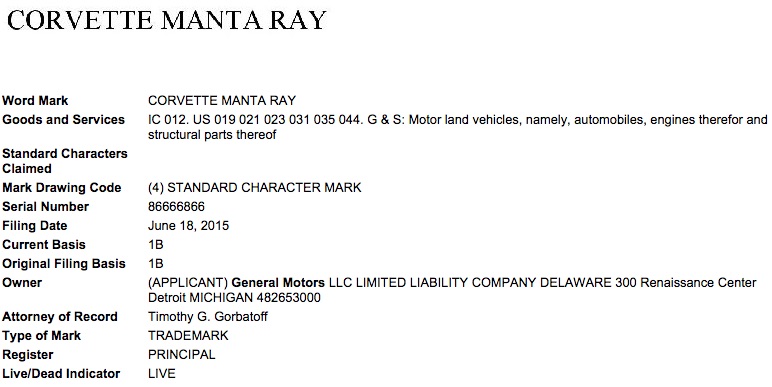 Besides bringing you the latest GM News, GM Authority also has a great forum where you can post topics, ask and answer questions as well as discuss all things GM. Visit the
GM Authority forum
today!