Lansing Grand River Plant Receives $175 Million Investment, Adds 500 Jobs For 2016 Camaro Production
2
It's time to get back to work, Lansing. General Motors officially announced today a $175 million investment would be sunk into the Lansing Grand River assembly plant for the 2016 Chevrolet Camaro, and a second shift will resume this summer, adding 500 jobs.
"I may be the luckiest mayor in America today," said Lansing Mayor Virg Bernero. "Gearing up for full-scale production of the legendary Chevy Camaro is a new high point in the more than two decades of extraordinary partnership between the City of Lansing, General Motors and the UAW."
"We build the best cars in the world right here in Lansing, and we're delighted to welcome the 2016 Chevy Camaro to the Lansing-made family of great automobiles."
The returning workers to the Lansing Grand River plant will be delighted to see the retooling of the factory, along with the addition of three new paint systems for 2016 Camaro exterior colors including, Summit White, Bright Yellow and Red Hot. The investment also includes two robotic framers, which allow better dimensional control to provide a more precise drive experience.
The addition of a second shift is a very welcome surprise considering GM CEO, Mary Barra, originally said the market would dictate whether a second shift would be needed for 2016 Camaro production. This shows GM has very ambitious plans for this sixth-generation of Camaro.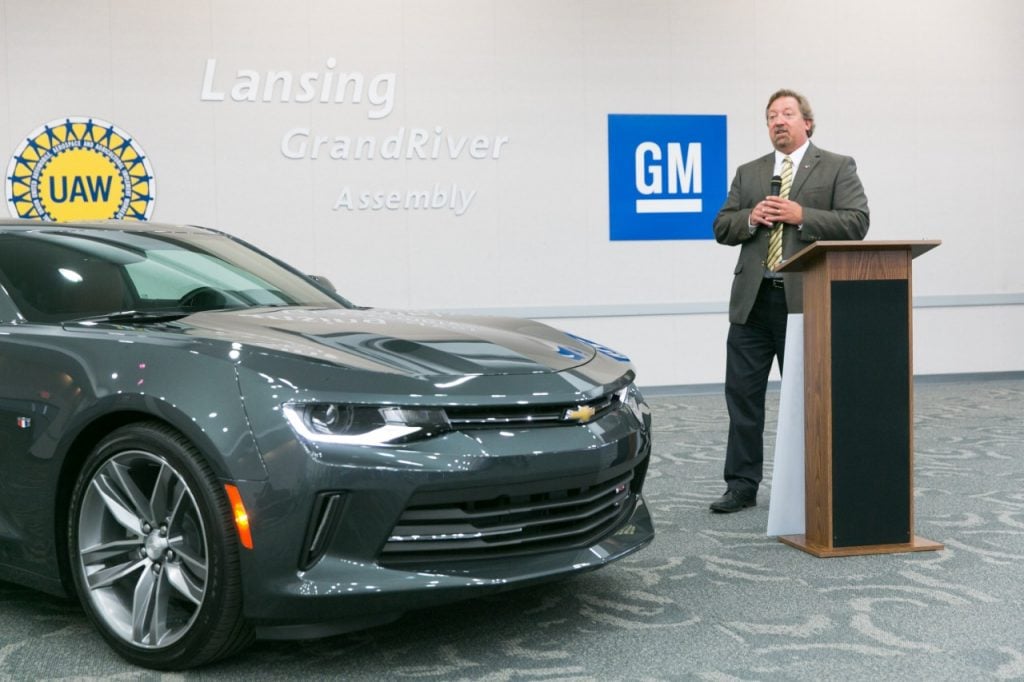 Today's $175 million investment announcement brings the running total to $2.8 billion of the $5.4 billion General Motors has earmarked for U.S. manufacturing investment, which will continue to be dispersed over the next three years.
"With this investment in tooling and equipment, we will continue to do our part to build on the high-quality reputation of this iconic car," said GM North American Manufacturing Manager Scott Whybrew. "These investments in the Lansing plants are proof of the teams' quality commitment, to put the customer at the center of everything we do!"