Chevrolet China Shows Off Official Interior Photos Of All-New 2015 Cruze
9
When we asked for more photos of the Chinese-spec 2015 Chevrolet Cruze upon its debut, we were met with stingy responses. Now we understand why, as it seems that Chevrolet wanted the world to talk over the new global compact's sheetmetal before it released photos of the interior, which happened today.
With the dual-color scheme and flowing layout of the new Cruze, the 2014 Chevrolet Impala immediately comes to mind, and that's a very good thing. The slender design of the steering wheel and the ice-blue glow of the instrument panel also beg to have a driver facing across from them. Perhaps more importantly is the promise of increased overall cabin space with anticipated class-leading legroom. This is because the wheels of the next-generation Cruze are pushed more forward and aft to maximize the interior roominess, while the roofline stretches farther out backside. There's also Bluetooth, the latest MyLink system, and a new button layout. We can't wait to see what this all means for the U.S.-spec, 2016 Chevrolet Cruze.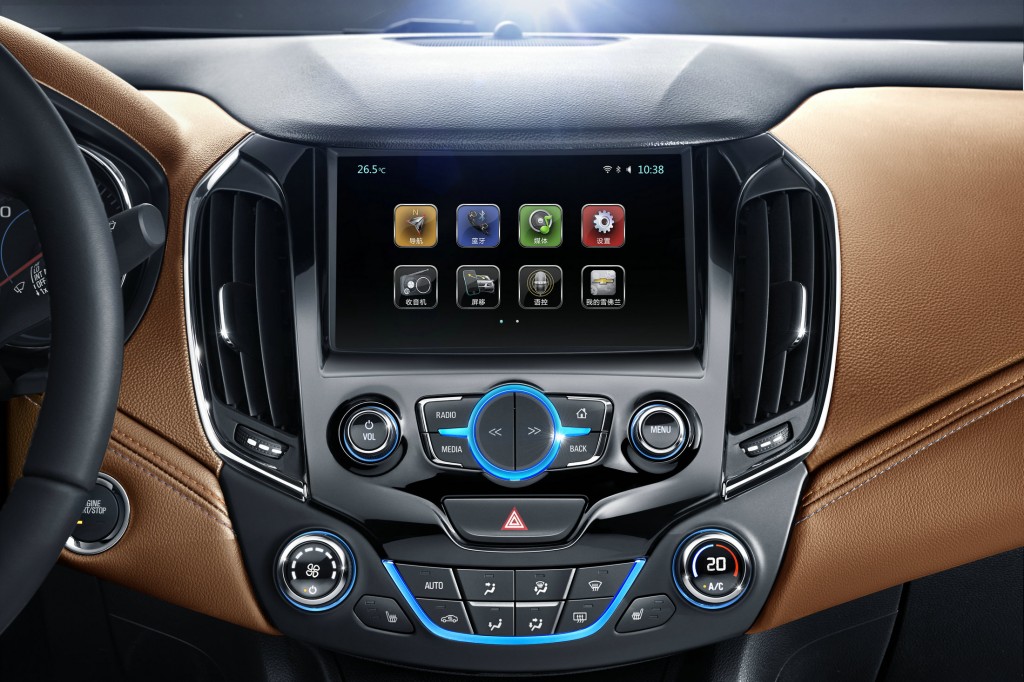 Besides bringing you the latest GM News, GM Authority also has a great forum where you can post topics, ask and answer questions as well as discuss all things GM. Visit the
GM Authority forum
today!