This Print Ad For The 1960 Impala Sport Coupe Is The Most Superlative Of All Time
1
It's Independence Day Weekend here in the US of A, so the fact that GM Authority reader Charlie sent in this print ad from 1960 is very fitting. The ad asserts that the 1960 Chevrolet Impala Sport Coupe is "nearest to perfection a low-priced car ever came" — moving it to the top for the most superlative ad of all time race (which is a rather superlative statement in and of itself, as is the title of this post). We'd argue that the 2014 Impala is an even more perfect car… although it may not qualify to be "low-priced".
Either way, it's fascinating just how different the marketing campaign is for the all-new Impala compared to its precursor from 50 years ago.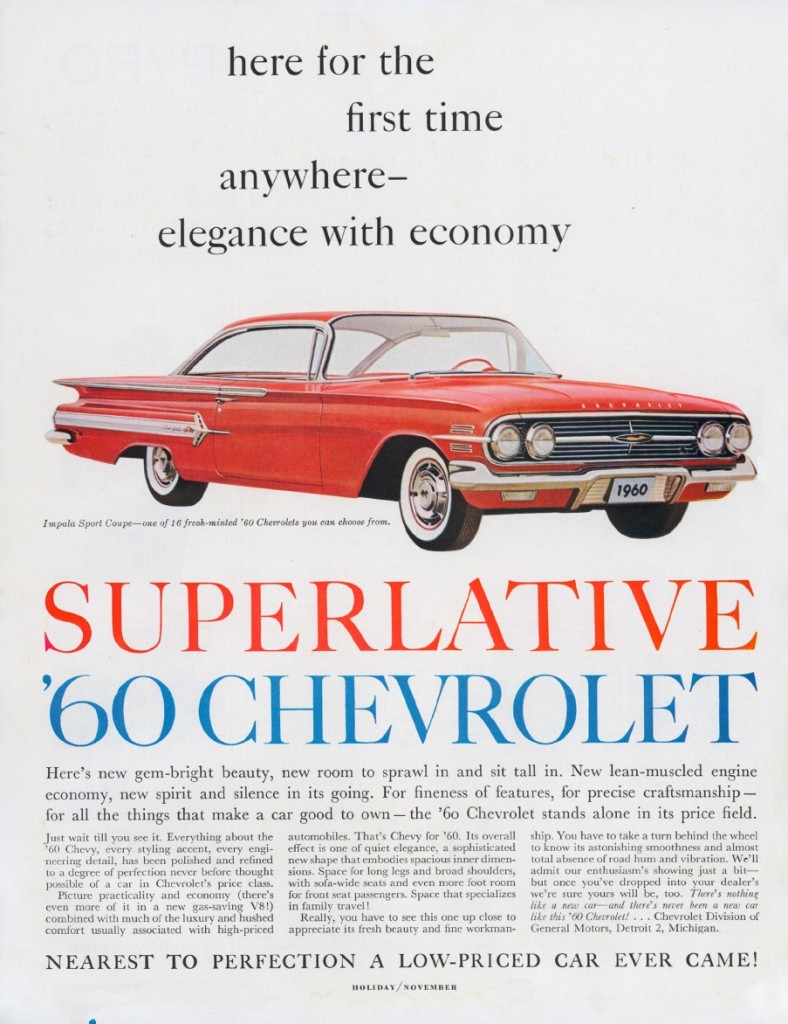 Besides bringing you the latest GM News, GM Authority also has a great forum where you can post topics, ask and answer questions as well as discuss all things GM. Visit the
GM Authority forum
today!