GM, PSA Shelve Plans For Joint Midsize Vehicle, Instead Will Focus On Small Cars, Engines
2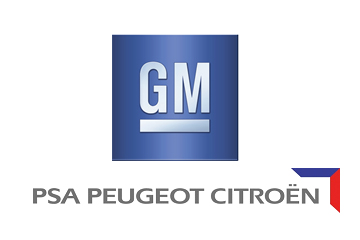 In October, General Motors and PSA Peugeot-Citroën outlined four joint-venture common platform projects that will develop future products for both companies. Today a GM press release outlining the current progress with PSA cites just three of those projects. They are:
1.A joint program for a C-MPV for Opel/Vauxhall and a C-CUV for the Peugeot brand
2.A joint MPV program for the B-segment for both Groups
3.The co-development of an upgraded low CO2 B-segment platform to feed Opel/Vauxhall and PSA's next generation of cars in Europe and other regions
Absent is the originally proposed midsize vehicle common vehicle platform. Reportedly, the two companies couldn't agree on who would get the project, and exposed a sense of French/German nationalism between them. So instead of discontinuing either the C5 in Rennes, western France, or the Insignia, Opel's flagship model, in Ruesselsheim, Germany, the two companies simply agreed  to disagree.
"The subject was clearly too conflictual between France and Germany," Societe Generale analyst Philippe Barrier said in an Automotive News report. "The projects announced today are a long way from the mega-global alliance they were aiming for originally," he said. "But there's progress – and the addition of engines shows that Peugeot can be useful to GM."
Regardless, we can expect the first fruits of GM's and PSA's labors by 2016. In addition to the product outline, the allied companies have signed a definitive agreement to create a joint purchasing organization in Europe supported by a purchasing joint venture. GM says that this new organization will draw on the combined purchasing reach of both companies to realize purchasing synergies. But the whole thing is still subject to anti-trust approvals, so this may not happen right away.
Lastly, if all goes well, the two companies intend to explore the possible expansion into Latin America and other emerging markets, along with the co-development of a next generation of high-performance, efficient small gas engines derived from PSA's global small petrol engine program (EB engine).
Expect another official GM-PSA update next month.
Google+