Wordless Wednesdays: The Heidelberg Hummer Flower Bed
5
Cars make fantastic flower beds. Especially pink ones. And especially if its a Hummer H2. This work of art can be found at the Heidelberg Project in Detroit, a square block of art in the middle of what's otherwise blight. There's truly no other place like it. And if you're up for it, it's worth experiencing for yourself. Maybe in the summer, when there's actually more flowers.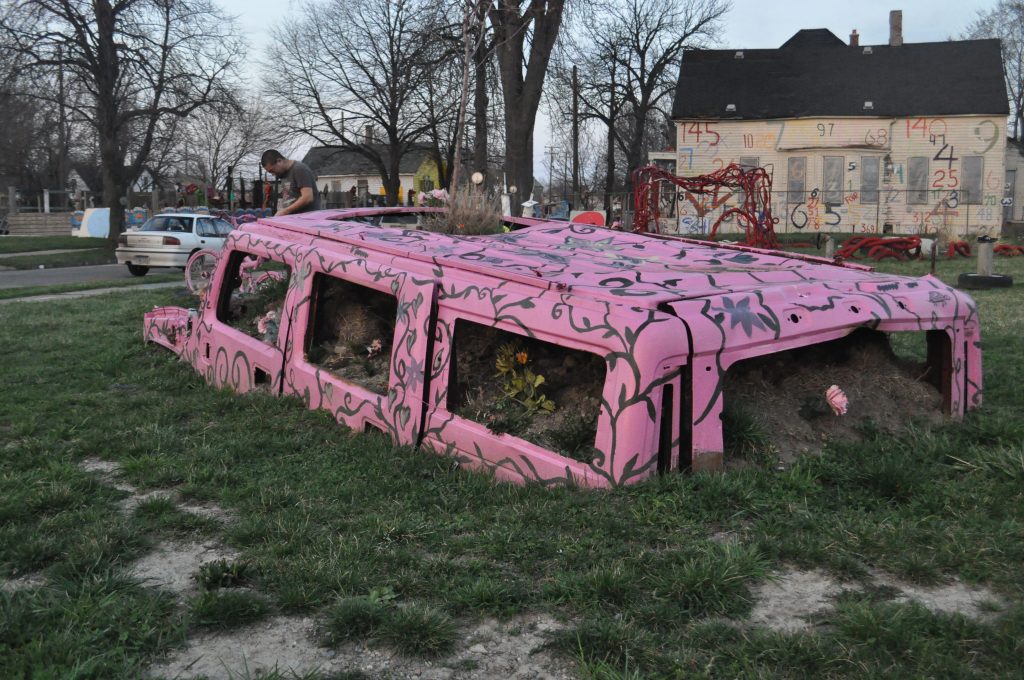 Photography: Manoli Katakis
Besides bringing you the latest GM News, GM Authority also has a great forum where you can post topics, ask and answer questions as well as discuss all things GM. Visit the
GM Authority forum
today!