Lowriders Are For Fatties. And The Candyman Sixty-Five Is A 'Sick' Lowrider Impala
0
What would you do with 24 classic Chevy Impalas? Build some kind of stonehenge out of them? Nah, that's crazy. How about some kind of street-vigilantism, with a fleet of matching vehicles painted black to strike fear into the heart of your enemies? I think they already did that in a movie. Perhaps you'd make that garish anti-artform known as the low rider? Hmm… that seems much more logical. If your name is Joe Mirelez, then the low rida was the only choice.
So Joe snagged himself a whole murder of Impalas (Impali?  I like that better) and started chopping away at them. You can easily imagine a sweaty summer day in southern California, grinding down a door panel to make room for a few more graphics of soccer players or spicy hot dogs or whatever it is you'd put on your car. We've all seen stranger things on vehicles.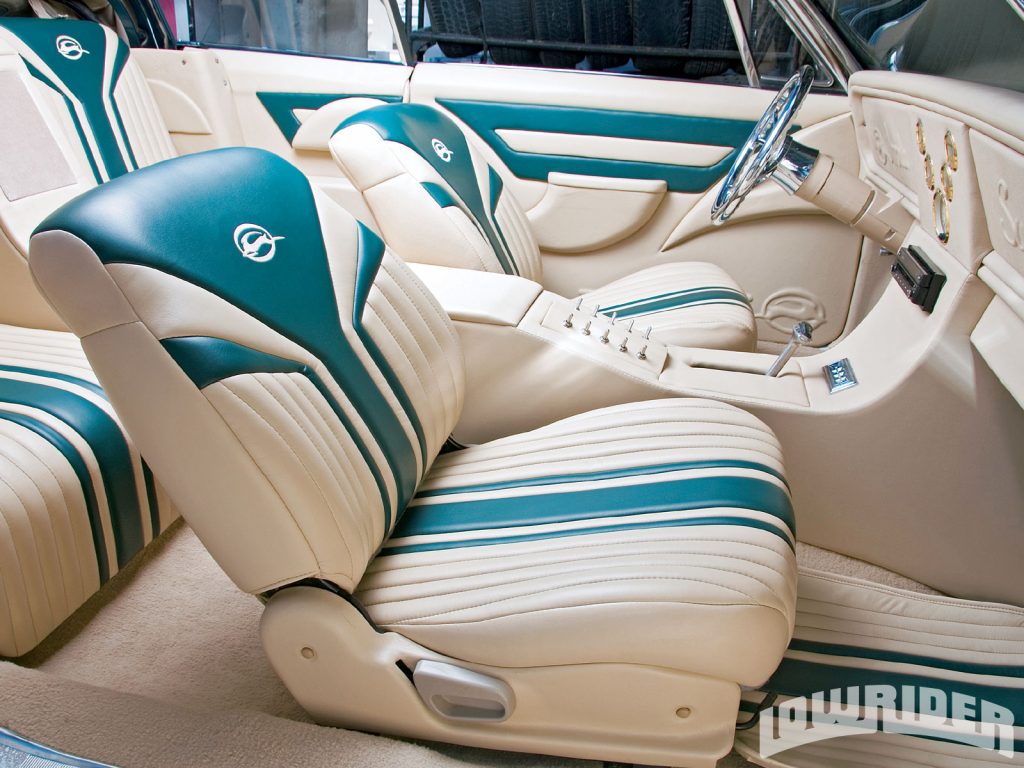 Now Mr. Mirelez knows what he's doing, but he needed a little help to turn a beautiful American classic into something significantly more silly. So he called a man named Bimbo. One can only assume what "Bimbo" Hernandez looks like. This thought is likely to incite a smile, if you do.
Joe and Bimbo got down to work. Joe needed more help, and had a solid theme going with comedic pseudonyms, so they called in "Chileen" Montoya, followed by "Bones" Salazar to bring this job to its inevitable fate. To finish the interior, Joe decided to bring in just ONE more ringer in his flying circus with "Bully" Rios, whom we assume is 7′ tall and wears a mask to cover his scarred visage. What these men birthed became known as the "Candyman Sixty-Five".
So what did Joe do with what we blindly estimate is a $300,000 monster? He painted it green. Like, really green. As in, if you actually got candy that was this color, it would nearly certainly be more radioactive than an unfortunate part of the world. One can't help but wonder if Joe Mirelez is secretly Lex Luthor, and this vehicle is a 70's era attempt to bring Superman to his knees. Frankly, we're hoping it is.
In honesty, Joe, your car is a one of a kind, and you should be proud. That paint job is nothing short of impressive. You could probably have gotten Volts (or a few Camaro SS) for your whole family for what you put into the Candyman, but that's not really what we're here to talk about. If you dig chopped up classic cars with less-than-modern art stylings, you'll love this green boat. If you don't… well you know where that's going…
You can watch middle-aged men get nose bleeds over horribly butchered classic autos at the source below… if you're interested.
Source: Low Rider Magazine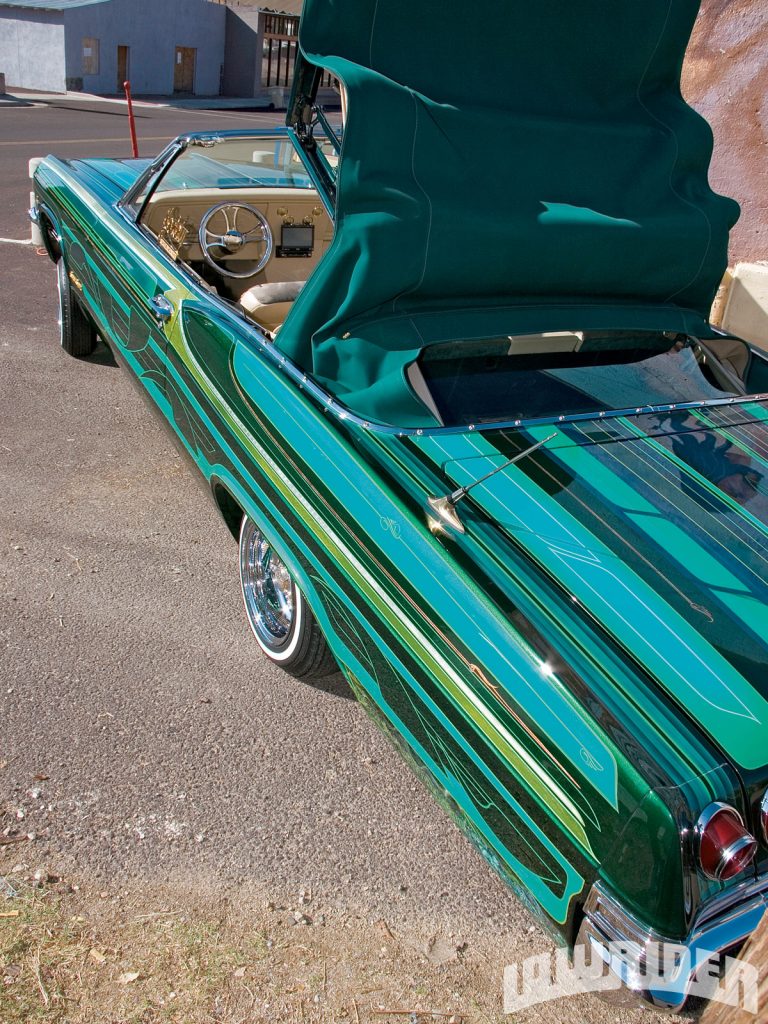 GM Authority is looking for professional automotive journalists with at least three years of experience to join our rapidly-growing team. We pay between $60,000 and $80,000 per year. More details
here
.