With Video: Chevrolet To Blitz Super Bowl With Five All-New Commercials
2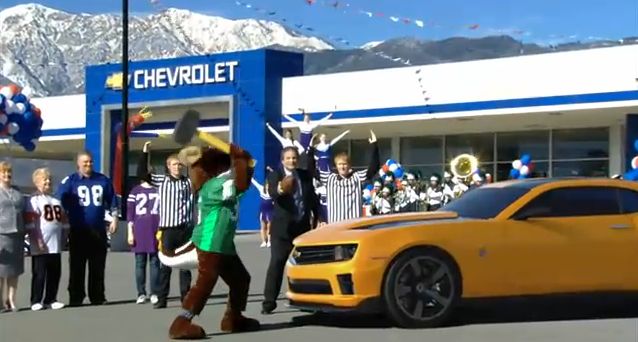 With the upcoming Super Bowl this Sunday, pitting the two legendary industries of Cheese and Steel against one another, Chevrolet will air five all-new commercials starring the Chevrolet Camaro, Chevrolet Cruze Eco, Chevrolet Volt, and Chevrolet Silverado. In fact, the Camaro will get two ads — simply because it's special.
Hopefully the major marketing investment will pay off, as the average price happens to be $3 million for a 30-second spot — and General Motors is reportedly throwing down more cash than any other automaker to advertise during the game.
For our own amusement, GM has released at least one ad before the official debut during The Big Game. The advert is actually a cross promotion with the new Transformers movie that simultaneously pokes fun at the cheesy marketing tactics by local dealers.
Note: if the video isn't playing for you, try heading to the source here.