Watch Chicago Auto Show Conferences Live — Right Here!
1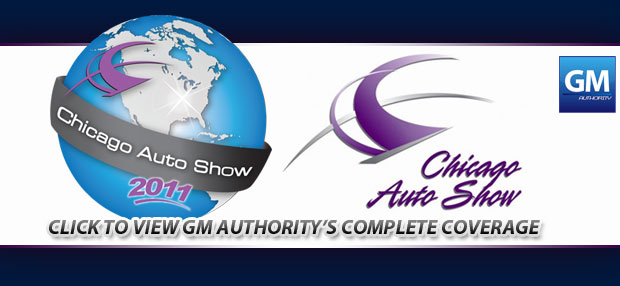 While we're on the floor at the Chicago Auto Show Wednesday covering what just may be the most exciting Chevy reveal of the last two years, you can sit back and watch the live stream of the entire show from the comfort of your home, office, internet café, or whatever other location you desire.
Chevy kicks off the conference at 9:15 am CST/ 10:15 am EST / 8:15 am MST / 7:15 am PST, which will be preceded by an 8:00 o'clock (CST) Auto Show Breakfast Keynote Address.
It looks like Chevrolet has issued an official update stating that its conference is about an "announcement regarding Chevrolet product", with Ed Welburn — Vice President of GM global design — and Rick Scheidt — Vice President of Chevrolet — being in attendance.
LIVE Event Webcast Schedule — February 9th, 2011 (times in CST):
8 a.m. MAMA/Chicago Auto Show Breakfast Keynote address
9:15 a.m. Chevrolet
9:45 a.m. Hyundai
10:15 a.m. Volkswagen
10:45 a.m. Acura
11:15 a.m. Dodge
12:40p.m. Economic Club of Chicago Luncheon
1:30 p.m. Suzuki
2 p.m. RAM
2:30 p.m. Shelby Cars
3 p.m. Continental—Technology Conference
3:30 p.m. MotorWeek—"Drivers Choice Awards" and reception