GM Provides Advance Look At Martin Luther King, Jr. Memorial, To Donate One Of Only Two Replicas
0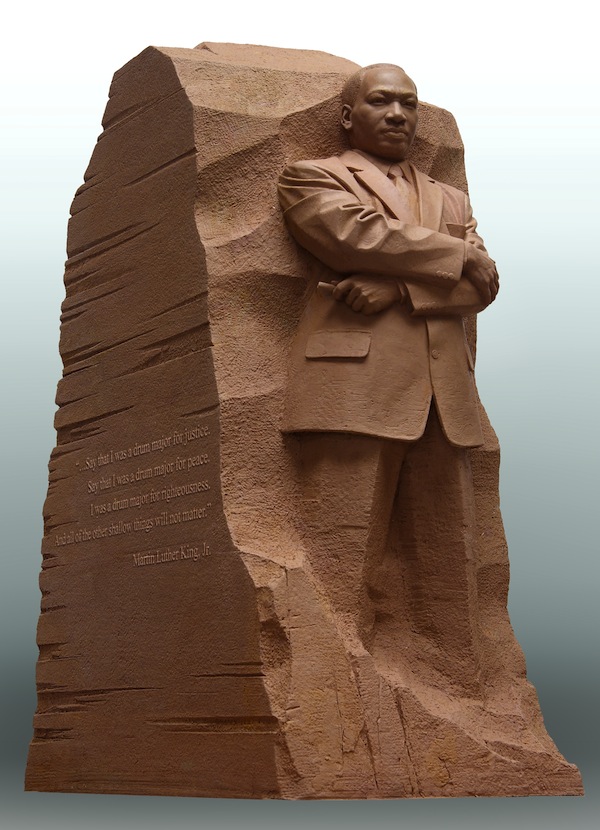 General Motors and Chevrolet have received one of only two replicas of the upcoming Martin Luther King, Jr. National Memorial and are providing a sneak peak of the monument to be dedicated on August 28 at the National Mall in Washington D.C. The General will donate its replica to the Charles H. Wright Museum of African American History.
"As the world's largest museum dedicated to the African American experience, we are honored to house the replica of the Martin Luther King, Jr. Memorial," said Charles H. Wright Museum President Juanita Moore. "The replica is a great addition to the Museum's collection, which documents, preserves and educates on African American history, life, and culture."
Having donated more than $10 million, the GM Foundation is a major contributor to the Martin Luther King, Jr. Memorial Foundation. The Memorial — which will contain excerpts of Dr. King's sermons and public addresses to serve as ongoing testaments to his vision of America — will be located in direct line between the Jefferson and Lincoln Memorials, marking a historic location where Dr. King delivered the legendary "I Have a Dream" speech on August 28, 1963. It will be the first memorial on the National Mall to honor someone who was not a U.S. president.
"This replica of the Memorial will reach many people from around the world who visit the Charles H. Wright Museum here in Detroit and will help to spread Dr. King's message of democracy, justice, hope and love," said GM Foundation president Vivian Pickard. "The GM Foundation is pleased to support the MLK Foundation in honoring Dr. King.  He continues to be a model of hope and a great humanitarian, whose story of striving for equality should never be forgotten."