GM's LSX454R Crate Engine Sells For $67,000 At Barrett-Jackson
0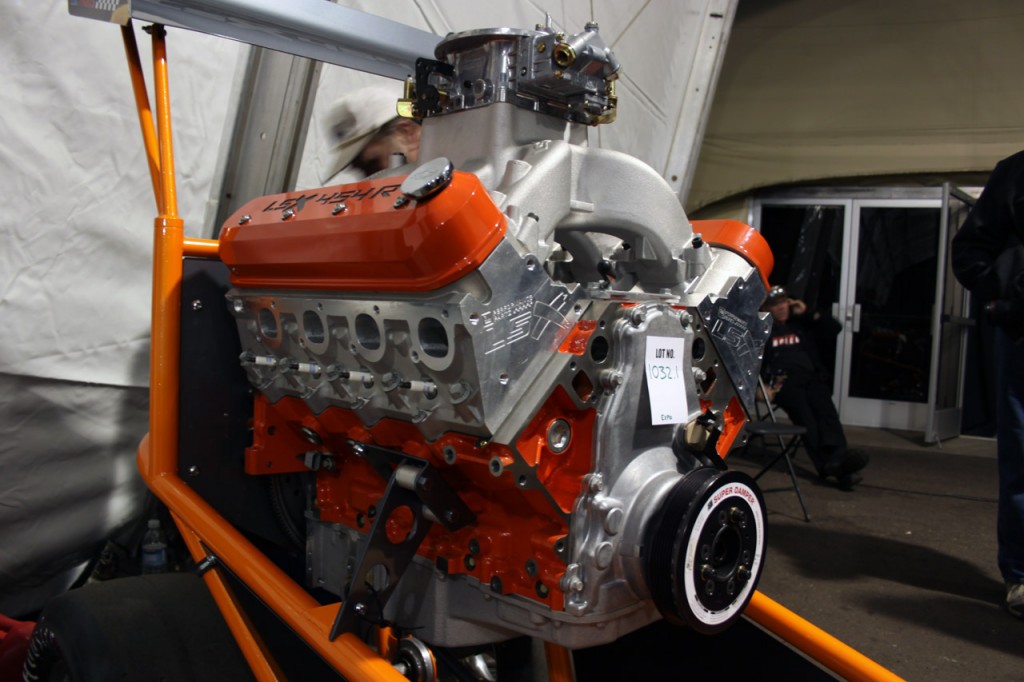 General Motors at the Barrett-Jackson auction always seems to bring something tantalizing for the buyers and this year brought out a one-off Corvette Le Mans 50th Anniversary Z06 and a 2011 Chevrolet Camaro Convertible Indy 500 Pace Car that were auctioned off for a combined $435,000. But that's not all The General brought up to the block.
Unlike the impressive offerings, GM's next item wasn't a vehicle, but rather their new crate motor — the LSX454R. The engine produces an astonishing 750 HP, making it the most powerful engine General Motors sells. Now before you begin planning how to put this into your Camaro, this engine is only meant for racing with its 13:1 compression ratio and 110-octane fuel requirement — way above what you would find at your typical gas station.
The LSX454R up for auction was the first one off the production line and the proceeds would be given to the American Heart Association. When the gavel slammed down, then engine rolled off with a winning bid $67,000.