Opel/Vauxhall Turns To Students For Design Contest
0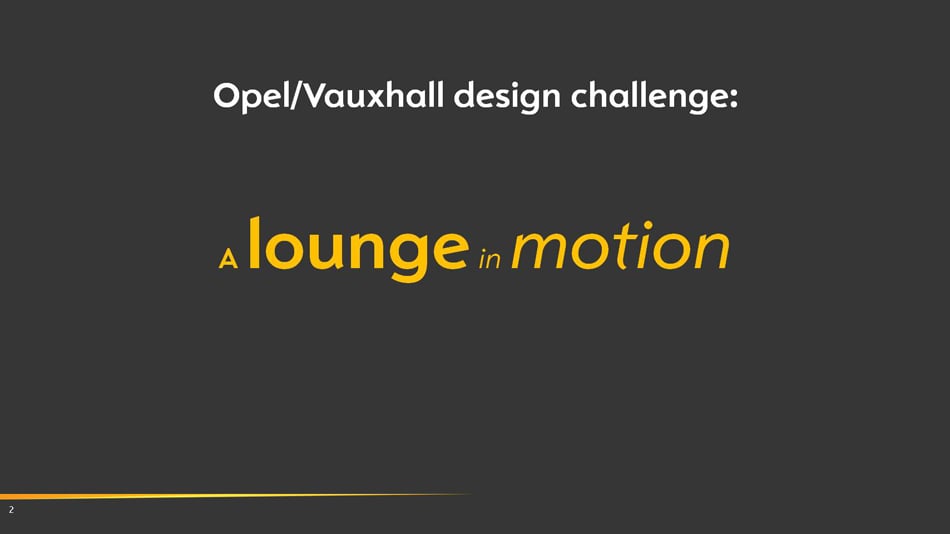 In partnership with Car Design News, Opel/Vauxhall has launched a contest for design students in Europe. The competition is split into two stages – interior and exterior – that students can compete in.
For the interior stage, students were challenged to design an interior that is "a lounge in motion" and incorporate the design language of Opel/Vauxhall. Contest participants upload their designs to www.cardesigncontest.com, where people can view and comment on the designs and students are able to upload revisions as well as new designs.
"What I'm excited about is for students to understand our brand, because it is moving – it's becoming much more dynamic, much more passionate and our clear vision can be seen in our recent products on both the interior and the exterior execution. What we're looking for is not just for students to design, but to come up with an experience," said Liz Wetzel, director of interior design of Opel/Vauxhall.
"Interactivity is the key part. We'd encourage students to upload their ideas from Day 1, and then everyone to start commenting on them. The judges will be looking for design development and community participation. The earlier you submit, the more feedback you will get, the more revisions you can do and the more rounded your entry will be," adds Joe Simpson, an editor of Car Design News.
Along with other design professionals, judges from Opel/Vauxhall will provide feedback throughout the contest. The interior portion of the contest will conclude in December when the final designs will be frozen. Judges will decide on the three best designs to be used for the exterior part of the contest and announce the winner in 2011, who in turn will be awarded a paid internship at the Opel/Vauxhall Design Center in Rüsselsheim, Germany. If you're in Europe and are interested, visit www.cardesigncontest.com to enter.