What Happens When A 4th Gen. Camaro Tries To Become A Lamborghini? Disaster
0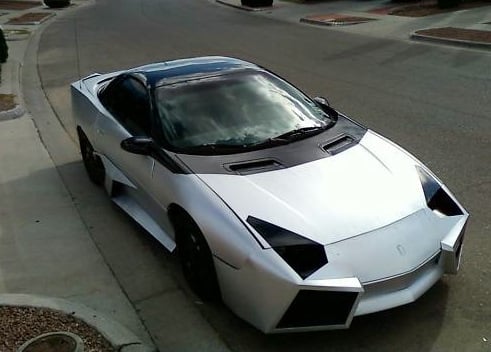 Some things simply shouldn't be done. A self-conducted lung transplant is one of them and a 1994 Chevrolet Camaro trying to be a Lamborghini Reventon is another.
What used to be just another Camaro Z/28 has been outfitted with a custom body kit (probably just some sheets of metal and  a whole lotta glue) to give it the *nearly* indistinguishable resemblance of the uber-exotic Lamborghini Reventon. At last, the long rumored 26th Reventon shows itself, albeit in a little different guise.
According to the Texas-based seller, this *ahem* one-of-a-kind exotic will give its newfound owner "attention and compliments galore"… and there is no reserve. Currently, the price rests at just under $4,000. Anybody want to go halfsies? You'll feel special.
Source: ebay Motors
4th Generation Camaro Turned Reventon
Besides bringing you the latest GM News, GM Authority also has a great forum where you can post topics, ask and answer questions as well as discuss all things GM. Visit the
GM Authority forum
today!