Report: Loaner Vehicles Program To Begin At Buick, GMC Dealers
0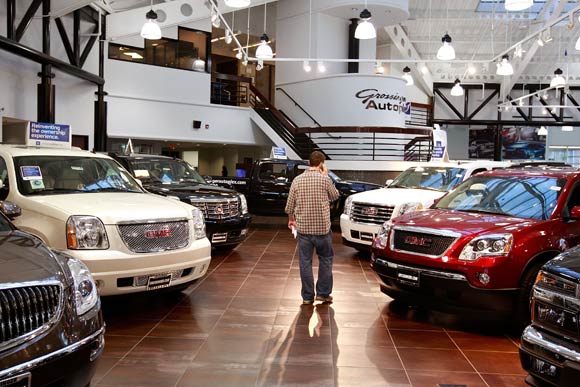 Having cut the dealer count by nearly 15 percent this year, General Motors has put the customers' dealership experience at the top of its priorities list – and is ready to equip Buick and GMC dealers with a loaner program for customers whose vehicles are being serviced. That much is according to Bloomberg, which heard it from Buick-GMC boss Brian Sweeney that both brands could start offering loaners as soon as the next "couple of weeks."
Even though The General's current product lineup is as competitive as it has ever been, it's going to take more than good product to move units from dealer lots. Such a service seems to take aim at making a increase in positive customer experience, as well as lasting first impressions.
Aside from the obvious customer benefits of offering loaner cars, GM is hoping to garner an additional advantage. Currently, many GM dealers, especially those that were accustomed to selling Saturn and Pontiac models, are not used to delivering satisfaction on the same level as seen by Lexus or Cadillac dealers. As such stores transition from selling $18,000 Pontiac G5 coupes to $50,000+ Enclaves, they need to find ways to be able to provide much more than just a vehicle in order to keep customers happy.
And that's when the one-two punch of loaning out new vehicles comes into play: Both the GMC and Buick brands have made great product strides over the last few years – and if customers notice the colossal differences that separate old vehicles from the new ones, it may provide just the right dose of motivation needed to trade up.
For its part, The General is hoping its revamped vehicles, coupled with an improved dealer experience, will result in premium out-the-door price levels and higher margins. However, it's will be up to General Motors as well as dealers to follow through with this.
Source: Autoblog