Regal Sees Strong Initial Sales, Dealers Demanding More Models
1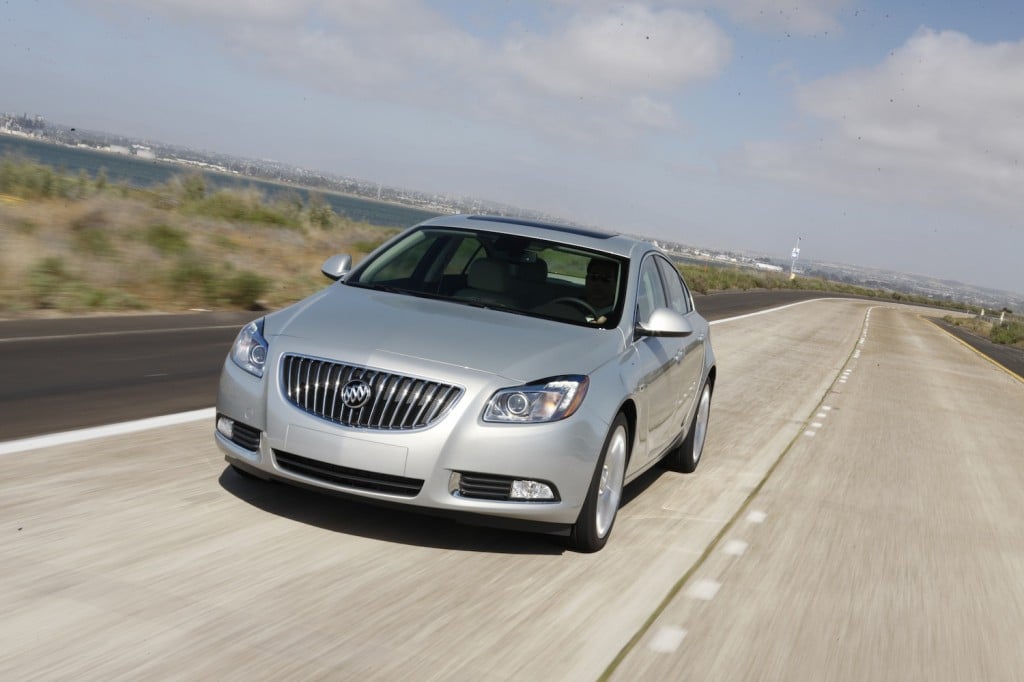 So far it looks like Buick's latest attempt to popularize itself among the younger crowds is shaping to be a success. Or at least that's what sales numbers are pointing to in local Buick showrooms. According to some reports, Buick dealers are trying to order twice as many Regals as GM can supply in monthly reorders.
Currently, the Regal is only being built alongside the Opel Insignia at GM's Russelsheim plant in Germany. However, the plan is to move Regal production to the Oshawa plant in Canada as soon as it's ready. Production just began on the 2.0-liter turbocharged model that should be hitting showrooms shortly. This engine upgrade will make the Regal more dynamic, and should also help meet the demands of anxious dealers.
Through the end of August, GM had sold approximately 4,000 Regals in America. 80,000 units were sold in China last year, and 150,000 Opel Insignia's (the Regal's European counterpart,) found homes in Europe since the beginning of 2010. While plenty of people look forward to the arrival of the 2.0-liter turbocharged engine offering, the real news for enthusiasts will be the introduction of the GS high-performance model, which is expected to arrive sometime next year.
Source: Autoblog