GM's Flint Assembly Plant Reaches "Lucky 13"
0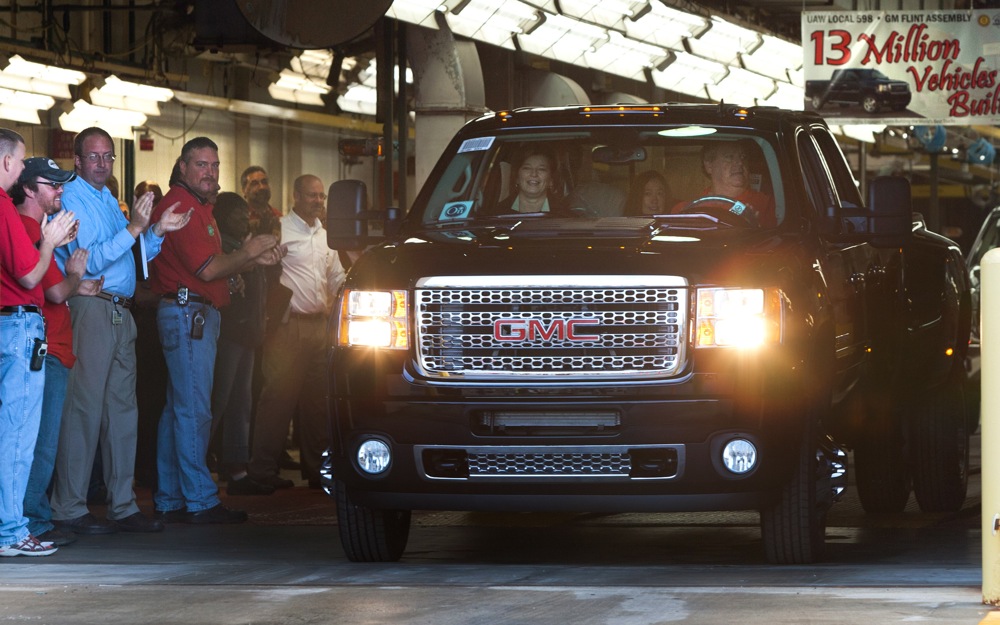 On September 30 at 10:45 a.m., a black 2011 GMC Sierra Denali 3500 HD rolled downed the line at the Flint Assembly Plant. This specific truck was rather special: it was the 13 millionth vehicle built at the Flint plant since 1947.
"Not only are we celebrating the 13 millionth vehicle that has been produced here since 1947, we are celebrating the heritage of some great GM products made here during the last 63 years," said Flint Plant Manager Amy Farmer.
Flint Assembly opened in 1947 and started out building Chevrolet vehicles. In 1953, it built the Corvette before production of the legendary bow tie-wielding sports car moved to St. Louis a year later. The plant also built the Chevy Bel Air, Impala, Monte Carlo, Suburban, and now GM's light and heavy duty pickups.
The Sierra Denali in question was purchased by James Stubbings, a Michigan resident and president of Heartbeat City in Shelby Township, Mich. It's Stubbings' 13th GMC pickup, which he nicknamed "Lucky 13." Congrats to the Flint Assembly Plant on their achievement and congrats to Mr. Stubbings for his (awesome) new truck!