General Motors Gets Graded By Major Credit Raters
0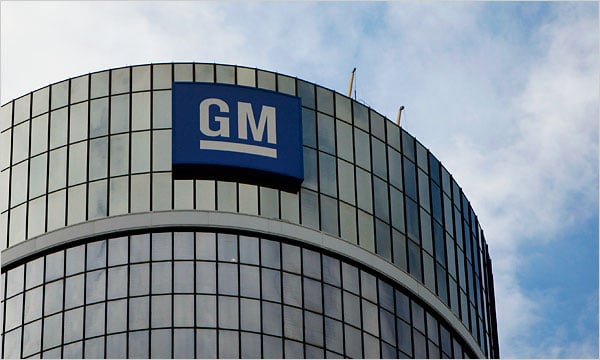 What's just as important to General Motors as establishing its own financial arm? Try good credit.
Three major credit rating companies have issued their rating for General Motors. Fitch Ratings gave GM a BB- issuer default rating, Moody's Investors Service gave GM a Ba2 rating, while Standard & Poor's gave GM a BB- rating. Each of the firms point to GM's lowered costs and position in the global vehicle market as reasons behind the ratings. Interestingly, both Fitch and Moody's rated Ford with the same scores.
Additionally, Fitch Ratings points out GM shed a lot of its debt to a total of $8 billion. However the companies also state that GM still has some hurdles to clear. In a statement written by J. Bruce Clark, a Moody's senior vice president, Clark said GM could have "one of the more balanced global footprints in the industry" but only if the European operations are fixed. And according to Fitch Ratings analyst Stephen Brown, GM still has a very large pension obligation totaling roughly $27 billion.
"GM doesn't have a whole lot of debt, but they have very large pension obligations. Ford's pension obligations are significant, but they're lower than GM's by quite a bit. But Ford has a lot of debt," stated Brown.
What does this does mean for GM? It means that its is making its way out of the woods. However, if it doesn't figure out a way to fix its European arm and starts cutting down on pension obligation, the company will remains in the woods for quite some time.
Source: Automotive News, Bloomburg Businessweek