2011 Camaro T-Tops (Baby!): Courtesy Of Drop Top Customs
3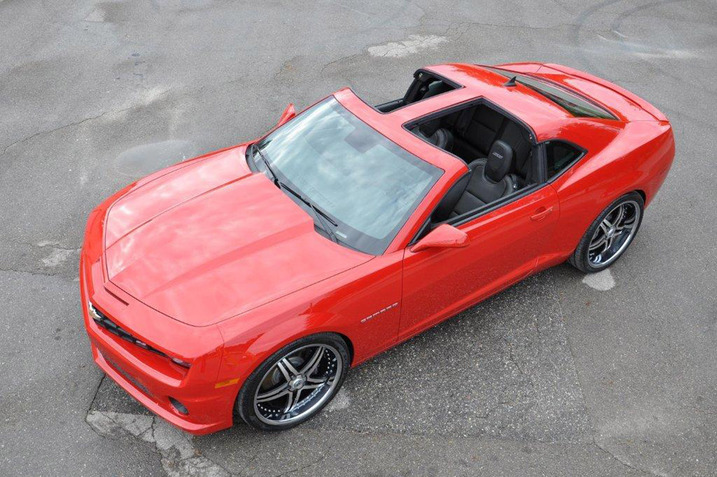 It's okay if you can't stop smiling. We can't either. It's about time T-Tops made a comeback.
Drop Top Customs, which also ironically offers convertible conversion to the current-generation Camaro (in case you're sick of waiting for the official model), will be offering the T-Top conversion for a mere $6,500. There's also no need to worry about structural integrity either, as DTC will reinforce the undercarriage the same as it does to the rest of its convertible kits. The T-Tops will make their debut at SEMA and will be on sale next month.
Now if only they came with a lifetime, leak-free guarantee.
Source: Straightline