Seven GM Vehicles To Be Some Of First To Undergo More Stringent NHTSA Safety Tests
0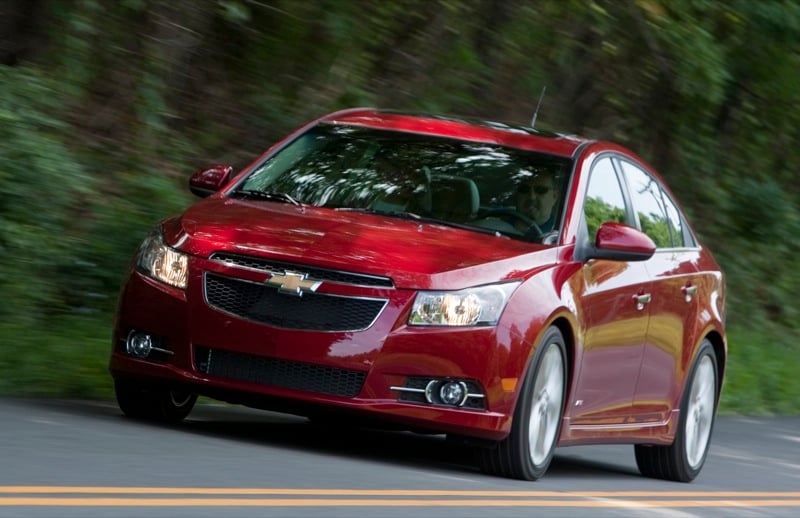 The National Highway Traffic Safety Administration (NHTSA) is in the process of raising the standards by which it determines the safety ratings of vehicles. The more stringent frontal, side, and rollover tests will make it more difficult for automakers to achieve five-star crash test ratings, something that's sure to decrease bragging rights among auto manufactuers.
A total of seven General Motors vehicles will be some of the first to be tested under the more difficult standards, including the Chevrolet Cruze, Malibu, Equinox, Tahoe, Traverse, Silverado 1500 Extended and Crew Cabs, as well as the Buick Lucerne.
In total, 55 vehicles will undergo the new tests from all automakers.
As part of raising the crash test standards, NHTSA is also simplifying its rating system and will now provide one overall safety score for every tested vehicle.
NHTSA will also provide more information about in-car safety technologies such as lane departure warning systems and blind spot collision warning. Since these advanced safety features that were once only available on a handful of expensive vehicles are now tricking down to less expensive cars, trucks, and SUVs, this is most likely a smart move.
"This new testing program significantly raises the safety bar for all vehicle manufacturers and will provide consumers with a great deal more safety information about the cars and trucks they want to buy," said Secretary Ray LaHood.
As you would expect, these new test ratings will not be comparable to existing tests.
Here's the full list of vehicles that will be tested using NHTSA's new standards:
BMW 5 Series
Dodge Caliber
Mercedes-Benz C-Class
Ford Fiesta
Ford Fusion
Ford Taurus
Chevrolet Cruze
Chevrolet Malibu
Buick Lucerne
Honda Accord
Honda Civic
Hyundai Sonata
Kia Forte
Kia Optima
Mazda3
Infiniti M37
Nissan Altima
Nissan Sentra
Nissan Versa
Toyota Camry
Toyota Corolla
Toyota Prius
Audi A4
Volkswagen Jetta
Honda Odyssey
Toyota Sienna
Jeep Grand Cherokee
Ford Edge
Ford Escape
Chevrolet Tahoe
Chevrolet Traverse
Chevrolet Equinox
Acura MDX
Honda CR-V
Honda Pilot
Kia Sorento
Kia Soul
Nissan Murano
Nissan Rogue
Subaru Forester
Subaru Outback
Lexus RX 350
Toyota Highlander
Toyota RAV4
Toyota Venza
Volvo XC60
Ram 1500 Crew Cab
Ram 1500 Quad Cab
Ford F-150 Super Cab
Ford F-150 Super Crew Cab
Ford Ranger Extended Cab
Chevrolet Silverado 1500 Extended Cab
Chevrolet Silverado 1500 Crew Cab
Toyota Tacoma Double Cab
Toyota Tundra Double Cab
[Source: NHTSA]