Updated: European-Spec. Volt/Ampera Models To Be Re-Engineered?
2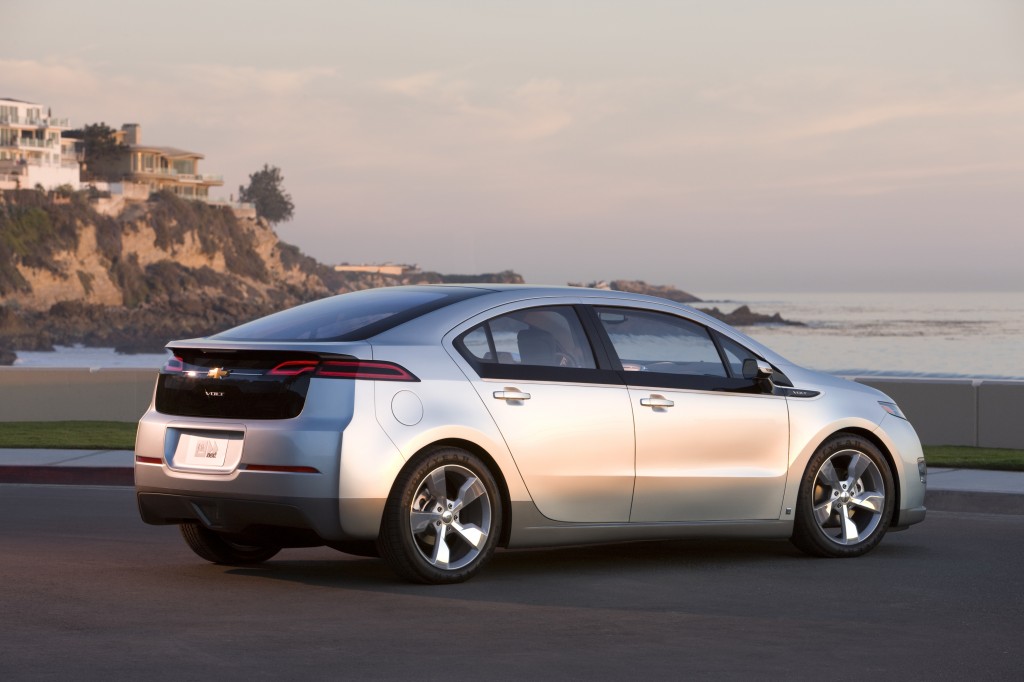 Here's an interesting development for those looking to get their hands on a Volt (aka Vauxhall/Opel Ampera) in the Old World: the biggest concern regarding the Volt's Voltec powerplant has been its inability to produce enough torque and overtaking power at speeds greater than 50 mph (80 km/h). As such, the practicality of the hotly-anticipated EREV on such roads as the all-mighty Autobahn has been brought into question.
Currently, the proposed solution is to utilize the on-board gasoline engine to power the wheels at greater-than-highway speeds. This way, there will be an acceptable amount of power and torque for these Delta II-based sedan hatch to drive according to their demand on those certain European highways.
"We are considering driving the wheels directly from the petrol engine," says Opel engineer Andreas Voight.
This method, however, would most likely affect the 40-mile electric-only range of the Volt/Ampera.
"There are a number of different ways we could do it, but the whole thing is subject to some intellectual property rights negotiations so I can't say any more…you will see an announcement this autumn", claims Voight.

Shocked by this Volt news? Us too.
Update: This development struck us as somewhat left-field and we were somewhat relieved when we have come to realize that in fact the Volt/Ampera will never use its engine to power its wheels (instead of the battery) in Europe, or anywhere. Furthermore, Andreas Voight – the fellow who dropped the above bombshell, was never an engineer to begin with, but just a driver for gullible British journalists. Blimey!
To put the story on ice, Tony Posawatz, a (real) Volt engineer who holds the title as Vehicle Line Director was asked whether the Volt/Ampera engine would ever be used to power the driveshaft. His reply? "No… I don't know how people got so confused".
This just goes to show how much of a difference a single phone call can make in order to avoid being zapped by bad sources.
[Source:
The Daily Telegraph
,
GM-Volt.com
]
2012 Opel Ampera