Chevrolet Volt Details: Built-In Circuit Tester, OnStar Smartphone App
0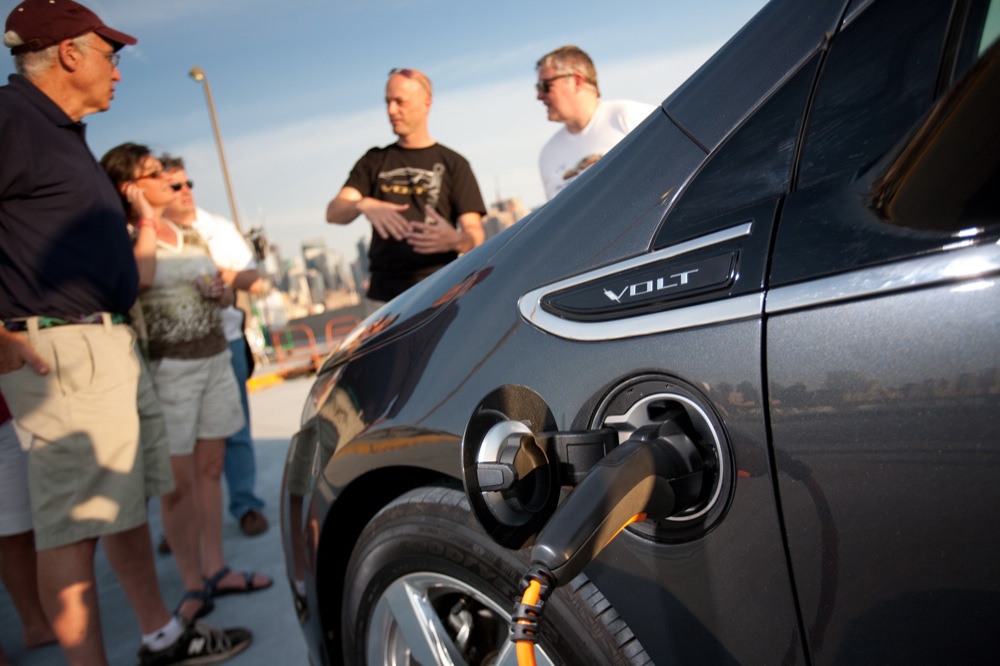 As we get closer to the December launch date of the hotly-anticipated Chevrolet Volt, we're seeing a steady stream of Volt-related information flowing into our tips inbox. Here are two tips we've received over the last few days outlining previously-unknown Volt features.
Built-In Circuit Tester
The Volt will contain a built-in circuit tester that "pings" the outlet that the Volt is plugged into. If the "ping" results in a "clean" rating, an indicator inside the Volt will change from yellow to green and charging will commence. If, however, the ping test fails, the light inside the cabin will blink, indicating a problem.
Smartphone App – Utility Company Integration
GM is working on an OnStar application for the most popular smartphone platforms (iPhone, Blackberry, Android) that provides drivers with remote access to the Volt's charging system. We've just found out that drivers will also have the ability to download utility company electricity rates to the Volt's command-and-control interface, allowing the Volt to charge when it's most cost-efficient.
Stay tuned to GM Authority as we learn more about the Volt and its various details.