Exclusive: GMC Sierra Denali HD Dually To Go On Sale In 2010, Not 2011
0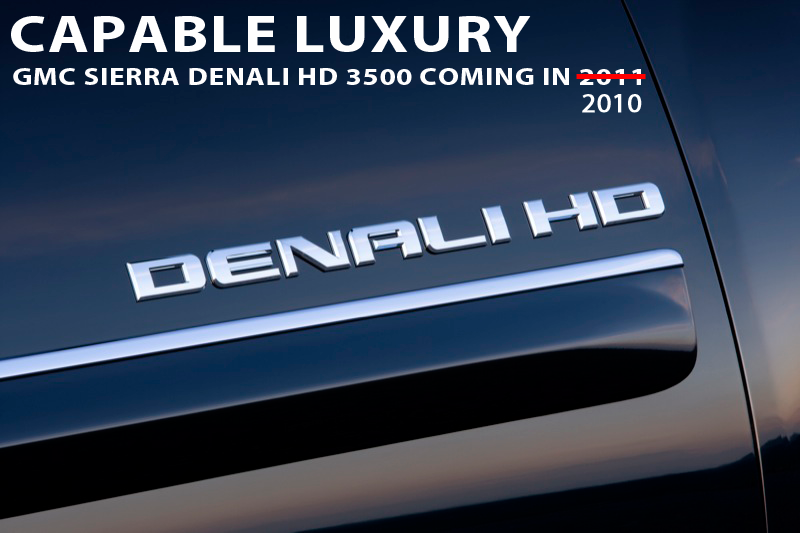 We just received a tip from a very reliable source that the much-awaited GMC Sierra Denali 3500 HD (dually) will go on sale in 2010 alongside the redesigned 2500 variants. This is in contrast to what is being reported by multiple outlets, specifically that the full-ton/3500-level truck will be available only in 2011.  The big-daddy Sierra, however, will be a 2011 model-year vehicle.
Our source tells us that GM is planning on launching the new heavy-duty trucks, Denali trim included, in late Q2 or early Q3 of 2010. This will mark the first time the Denali trim package will be available on 2500- and 3500-level Sierra trucks. The 1500-level Denali has been available in Denali trim since 2001.
In the meantime, here's all there is to know about the 2011 GMC Denali HD and Denali 3500HD.