GM Looking To Re-Enter Automotive Lending Space?
0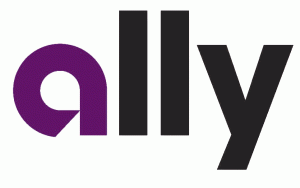 Mark Reuss, President of GM North America, believes that a shortage of subprime lending is holding back The General's sales and is thus considering a re-entry into the auto lending business.
Subprime buyers, those who have a credit score below 620 (on a 300-to-850-point scale), accounted for 16 percent of new car buyers in the fourth quarter of 2009. However GM's main lender, Ally Bank, is not interested in subprime loans due to the recent housing crisis. In fact, Ally – previously known as GMAC Bank – was owned by General Motors until 2006 and has just finished cleaning up its balance sheet from its failing mortgage business.
Today, it would seem that GM has three options in regards to subprime lending:
Buy the automotive financing arm of Ally Bank
Create its own auto lending arm, or
Partner with other banks and lenders
None of these alternatives would be favorable for Ally, since all three would result in the former GM subsidiary losing market share in the automotive lending business.
Keep reading for the legendary GM Authority take!
The GM Authority Take
The three choices faced by GM all seem to be flawed in some way. For starters, buying Ally's auto financing arm would be the easiest of the three choices, but would come with a major hurdle called Chrysler, which depends on Ally for auto loans. GM's purchase of the branch would result in a disadvantage for Chrysler. Moreover, creating GM's own auto lending arm or partnering with other banks and lenders would bring even more problems to the table. Since GM, Ally, and Chrysler were all bailed out by the U.S. Government in some fashion, the Treasury isn't interested in increasing Ally's competition, especially from GM – another company it bailed out. Something else to keep in mind is Ally's relationship with GM: it wrote 34 percent of loans to GM buyers in the first quarter of 2010 and handled 88 percent of loans to finance inventory for GM dealers.
It seems that General Motors would be suited best if it continued to work with Ally Bank while negotiating an expansion into the subprime lending space (albeit against Ally's will).Up to this point, Ally has been good to GM's requests, which include a recent request for a 24-month lease offer as well as the ability to target regions or competitors with loans. According to Mark Reuss, "They do a good job. But clearly there's some opportunities there, too."
[Source:
The Detroit News
]