Chevrolet Colorado And GMC Canyon Production Halted (With A Bit Of Shoddy Reporting)
1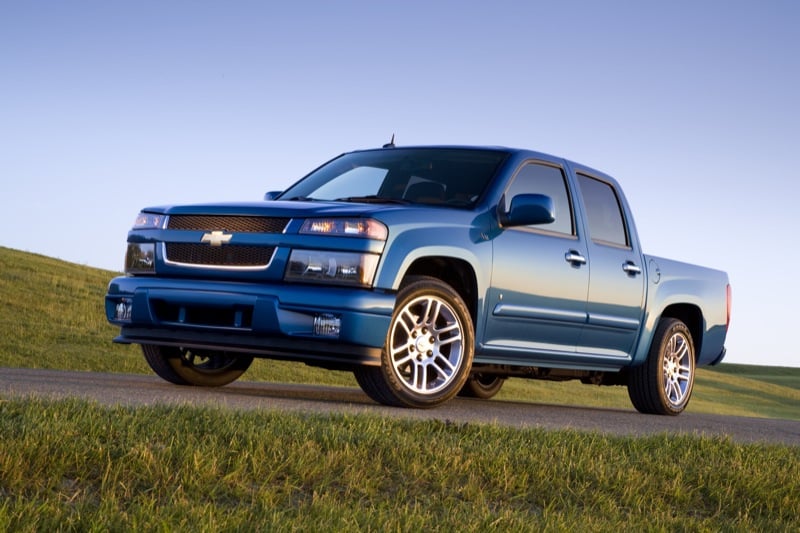 Amidst all the uber-important news hitting the wires two weeks ago, we somehow missed this story – sorry about that. Nevertheless, we thought we'd bring it to you anyway, since we are the Ultimate General Motors Fan Site – after all.
Shreveport's KSLA TV reported that production of the Chevy Colorado and GMC Canyon twins will be halted at the Shreveport plant the week of April 19 due to a batch of contaminated microchips from China. Apparently, a supplier in North Carolina provides brake control modules for trucks. That supplier, in turn gets the chips from its own supplier in China. The North Carolina company informed GM of the contaminated parts, which has resulted in the production stoppage.
The faulty chip may also affect the Colorado sold in Asia as well as Holden's version of the Colorado, named – as you may have expected/known – Holden Colorado.
Needless to say, this isn't good news for GM and is even worse news for the struggling Shreveport plant, which has lost enormous amounts of production volume when GM killed Hummer. Add to that the possibility of the Colorado and Canyon not getting a life past their current generation, and things start to look grim very quickly for the plant.
And now for the shoddy reporting part: the same KSLA TV article states the following:
According to KSLA News 12 sources, the automaker giant GM's Continental plant, located in Morgantown, North Carolina has been briefed of a quality issue with a microchip originally manufactured in China. (emphasis – ours).
Has anyone heard of a GM plant called Continental? Apparently, it's located in Morgantown, North Carolina… Haven't heard of it? Neither have we… Suffice to say, the plant isn't a GM plant. Otherwise, it would be listed on GM's production page here.
[Source:
KSLA
]