Holden Posts $193 Million USD Loss For 2009 After Losing Commodore Export Program
0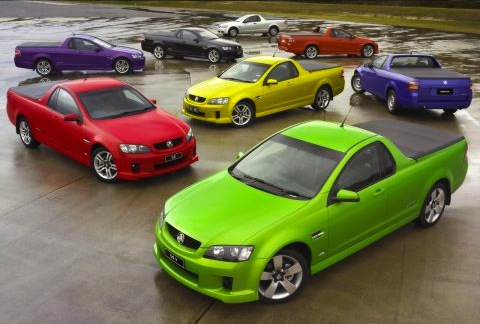 When General Motors sent Pontiac to the automotive graveyard, our first reaction was to mourn the loss of the venerable G8, especially in its mighty GXP trim. Upon second thought, however, we began to wonder how the loss of the Commodore export program would affect Holden. After all, Holden is a GM subsidiary and was under contract to export a certain amount of Pontiac-badged Commodores to the North America.
It looks like Holden is now feeling the pangs of losing the extra volume brought by the export to North America, posting a $193 million USD loss for 2009. For comparison's sake, it (only!) lost $64 million USD for calendar year 2008.
GM's decision to send Pontiac packing, however, isn't solely responsible for Holden's poor performance, as the global recession is also somewhat at fault. Losing Pontiac just added more fuel to the fire.
Holden Chief Financial Officer Mark Bernhard put a positive spin on the story, saying that auditors' concerns voiced during the company's 2008 financial reports (that Holden could soon become unviable) were no longer being raised. He did, however, attribute the poor financial performance to the loss of the lucrative export program of the Commodore range to North America.
He said that Holden is moving on from the loss of the Pontiac export program and is looking for export opportunities in other areas. The Chevrolet Caprice PPV, available to police precincts all over North America starting in a few short weeks, is one example of such a program"
"We continue to work with North America on opportunities to replace the export program such as the [US market] Chevrolet police vehicle, but we're not seeking to recover any of these costs," Mr. Bernhard said.
Holden Commodore production – quick facts:
Commodore production fell from 119,000 units in 2009 to 67,000 last year at the Elizabeth plant in South Australia
Exports of the global V6 engine at Holden's Port Melbourne facility slipped from 136,000 units in 2008 to approximately 88,000 last year
Along with the Commodore/Pontiac G8 export opportunity, Holden also lost the planned export program for its Ute pickup
[Source:
Sydney Morning Herald Daily
]
2010 Holden VE SV6