Beijing 2010: Chevy Introduces Volt MPV5 Concept
3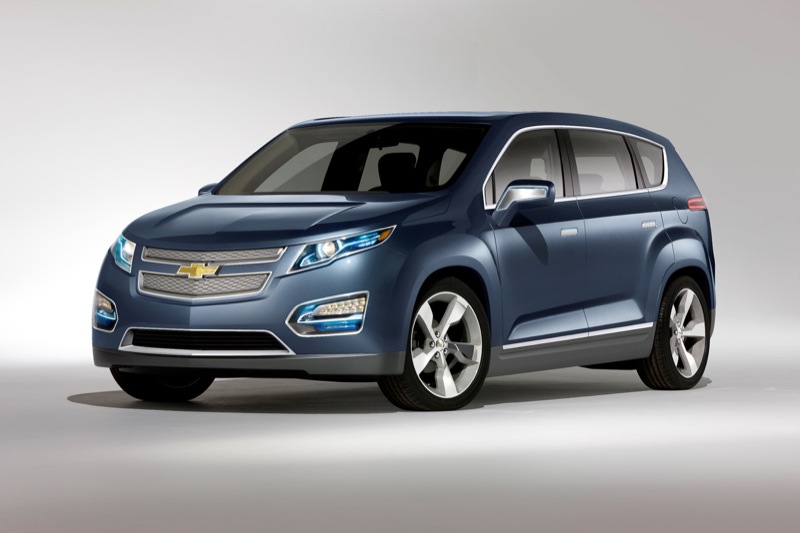 Does it look familiar? It should. It's a Chevy Volt after all… just a bigger one. Besides the obvious design similarities, this five-passenger crossover contains the Plug-In Extended Range Vehicle drivetrain straight off the Volt into a body practically identical to the upcoming Chevy Orlando MPV.  GM's flexible Delta II platform serves as the basis for the Volt as well as the Volt MPV5. The Volt MPV5 Concept is set to make its debut tomorrow, just days after the discovery of patent drawings and rumors of its unveiling.
Outside of the Chevy Volt, the Voltec powertrain has been featured in the Opel/Vauxhall Ampera, the Opel/Vauxhall Flextreme, the Holden Volt, and the (unfortunately stillborn) Cadillac Converj. Because of the increased size of the Volt MPV5, the projected maximum range of complete EV mode drops to 32 miles (compared to the Volt's 40). A 300-mile total range compliments the 1.4L on-board engine.
What makes the concept so viable is that – if built – the Volt MPV5 would do great things for GM in terms of the impending CAFE regulations, since it will most likely be classified as a "light truck". Secondly, it will deliver economies of scale by lowering the production and development costs of the Voltec drivetrain. That said, some may argue that the MSRP could be too expensive to be appealing for the masses.
We find it rather appropriate that the Volt MPV5 was revealed on Earth Day. Follow the jump for the presser.
Chevrolet Volt MPV5 Concept
GM Authority is looking for professional automotive journalists with at least three years of experience to join our rapidly-growing team. We pay between $60,000 and $80,000 per year. More details
here
.