General Motors Executive Salaries Reduced
0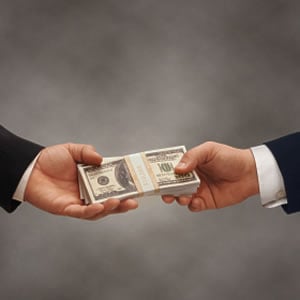 Recently, the federal government has been exercising further control over General Motors by regulating executives' salaries.  GM Authority has reported on this subject before but can officially give results of the government's newest rulings today.
General Motors asked for salaries over $500,000 in cash for 16 of its top employees. However, Kenneth Feinberg, the U.S. Treasury's special master for executive compensation, reviewed this and cut that number of employees in half. Feinberg, though, did allow stock salaries of $7.3 million, giving most of the top 25 employees salaries totaling at least $1.3 million. Interestingly, the government appointed Ed Whitacre, Jr. received $9 million in total salary.
Feinberg also reported that cash salaries of the top 25 employees will decrease approximately 7.5 percent and only three of those 25 people will receive raises. Five employees received zero increase while another 14 saw pay cuts. Feinberg also sought to prove that the salaries he approved had no effect on retention of employees and said that 85 percent of the people whose salaries were covered by his rules remained with the five companies under TARP control.
GM will be subject to Feinberg's and TARP's policies until it divests of the government's 60.8 percent stake.
GMAC's top salaries are also governed by Feinberg. Michael Carpenter, GMAC CEO, will no longer receive a cash salary (however, he was granted $8 million in stock options) and stock payments have been reduced to $12.5 million for the top 25 executives, a reduction from GMAC's proposal of $29.4 million.
Feinberg and TARP also had a say in Chrysler's executive salaries (not that you care about those).
[Source:
Freep
]
GM Authority is looking for professional automotive journalists with at least three years of experience to join our rapidly-growing team. We pay between $60,000 and $80,000 per year. More details
here
.