2011 Buick LaCrosse Drops 3.0L V6, Keeps 2.4L Ecotec And 3.6L V6
0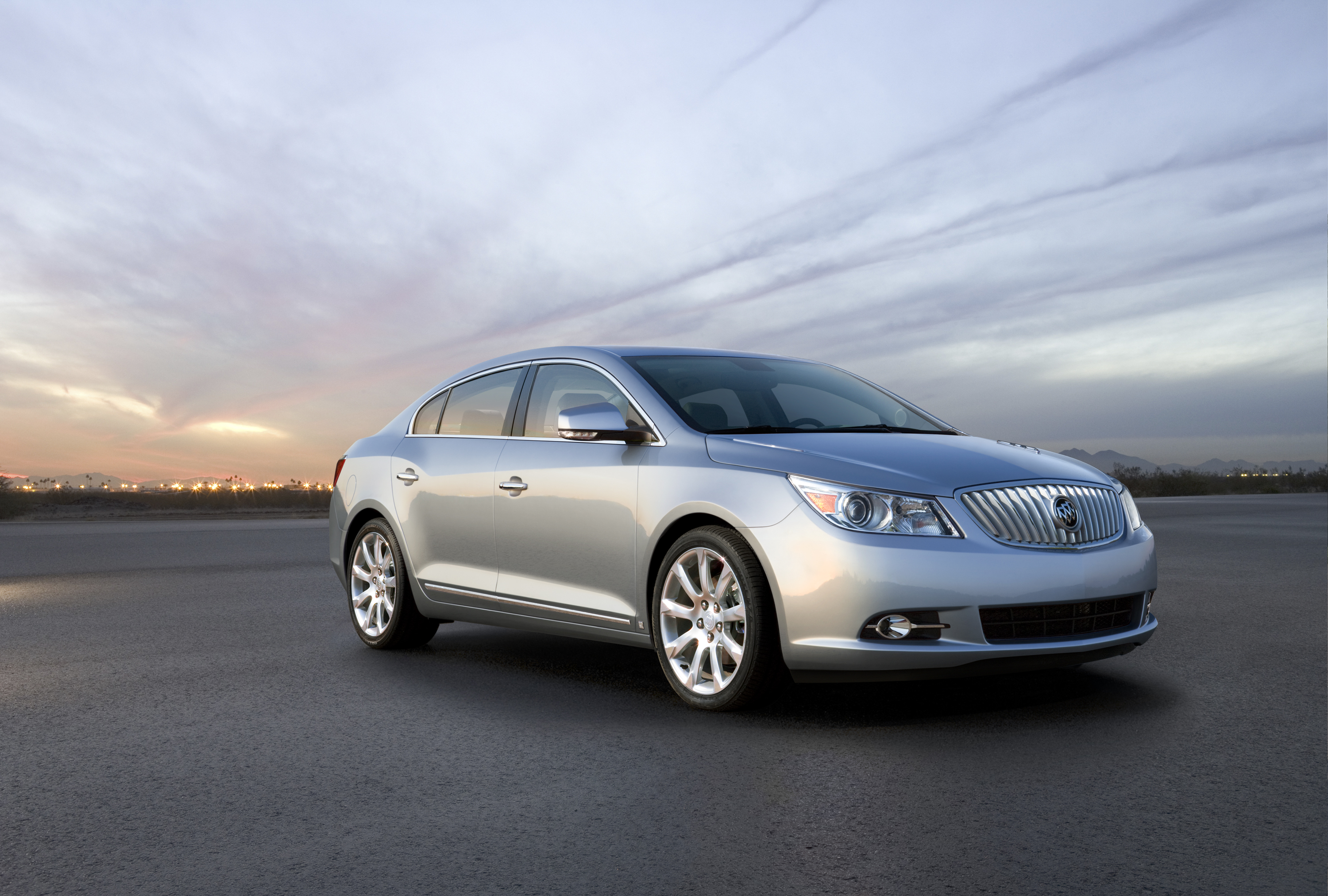 Going into 2010, we knew that the success or failure of the all new Buick LaCrosse would either make or break the Buick brand. Posting percentage sales growth in the triple digits, it looks like the LaCrosse is a success. Yet even though it has only been on the market for less than one year, GM is already making slight tweaks to the sedan for the 2011 model year.
The 2011 LaCrosse is losing the 3.0L V6 while gaining GM's 2.4L Ecotec four-banger. This leaves LaCrosse buyers with a choice of either the high feature 3.6-liter six cylinder or the 2.4-liter four. As you can see in the table below, the outgoing 3.0L had nearly identical fuel economy compared to the 3.6L, but produced less power.
2.4L LAF Ecotec I4
3.0L LF1 HF V6
3.6L LLT HF V6
Horsepower
182 @ 6700 RPM
255 @ 6900 RPM
280 @ 6300 RPM
Torque
172 @ 4900 RPM
217 @ 5100 RPM
259 @ 5100 RPM
Fuel Economy (mpg)
City
17
17
17
Highway
30
26
27
Combined
TBD
20
21
GM told us about its plans to offer the 2.4L Ecotec in the LaCrosse late last year. The availability of the small four cylinder will make the LaCrosse the only vehicle in its class (competitors include Lexus ES and Acura TL) to offer a non six-cylinder engine. In fact, the Ecotec – which will also be the base engine for the upcoming Buick Regal – achieves up to a healthy 30 mpg on the highway, while offering 182 horses and 172 pound-feet of twist. Will this, however, be enough to move the rather heavy LaCrosse around town? We'll have to wait and see!
What's more, the 3.6L can now be configured with all-wheel drive. Previously, the option was only available on the 3.0L.
The GM Authority Take
Good move, Buick! While we can't get our hands on sales figures of the LaCrosse equipped with the 3.0L V6, the power and mpg numbers tell the whole story. With comparable fuel economy and greater power output, the high feature 3.6L V6 makes much more sense for the LaCrosse buyer. And the addition of the 2.4-liter gives the LaCrosse something truly unique that can't be had on the Lexus ES and Acura TL: class-leading fuel economy at a lower price. That said, the 30 mpg is nothing to write home about, as GM managed to squeeze out an equal fuel economy number out of the same 3.6L V6 in the Camaro and the same 2.4L Ecotec in the Equinox. That said, this minor (yet important) change should ensure the success of the LaCrosse now and into the future.
We have the full gallery of the LaCrosse as well as Buick's full press release after the break!