Free No More: GM Stops Providing Tiger Woods With Vehicles
0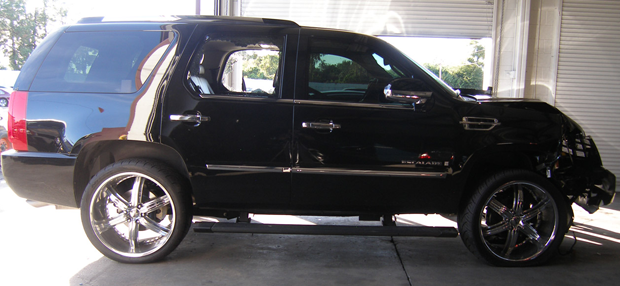 According to a report from USA Today, Tiger Woods no longer drives free vehicles from GM.
A number of companies (Tag Heuer, Accenture) annulled endorsement contracts with Woods after the infamous November 27th accident outside the star golfer's Florida home that eventually led to admission of marital infidelity. According to Buick spokesperson Dayna Hard, GM's advertising contract with Woods ended in 2008 but The General agreed to let him keep a Buick Enclave and Cadillac Escalade for one more year (ending Dec 31, 2009).
It will be interesting to see what ride Tiger picked now that he has to shell out his own cash for a vehicle – not that he can't afford his it. The 2009 Escalade damaged by Woods will be fixed and sold.
[Source:
USA Today
]
Tiger Woods' GM-Owned Cadillac Escalade