Nearly 50 Percent Of Chevy Equinox Buyers Traded In A Non-GM Vehicle
0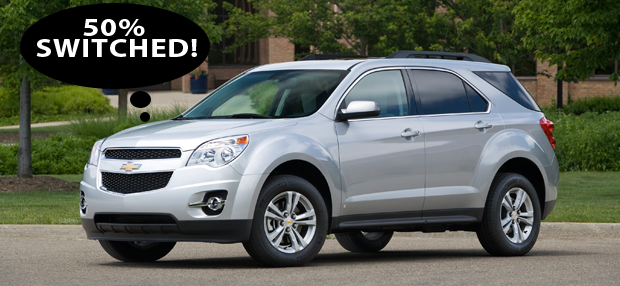 When GM reported its November 2009 sales results, one of the more interesting details was the sales performance of the all-new Chevrolet Equinox: retail sales were up 247 percent compared to last year and up 27 percent calendar year-to-date.
More importantly, Vice President of Sales Susan Docherty reported that nearly 50 percent of Equinox buyers traded in a non-GM vehicle.
This is good news all around for The General: all GM brands need as many "switchers" as possible – especially at a time like this. (For those not current on the latest marketing speak, "switchers" are people making the switch from one brand to another.) And while we don't know how many switchers actually traded in a competing compact or mid-size CUV (like a RAV4 or a CR-V, or Highlander), a sale is a sale – and we're glad these buyers picked a GM product.
[Source:
GM
]