The New Auto Industry Breakdown
0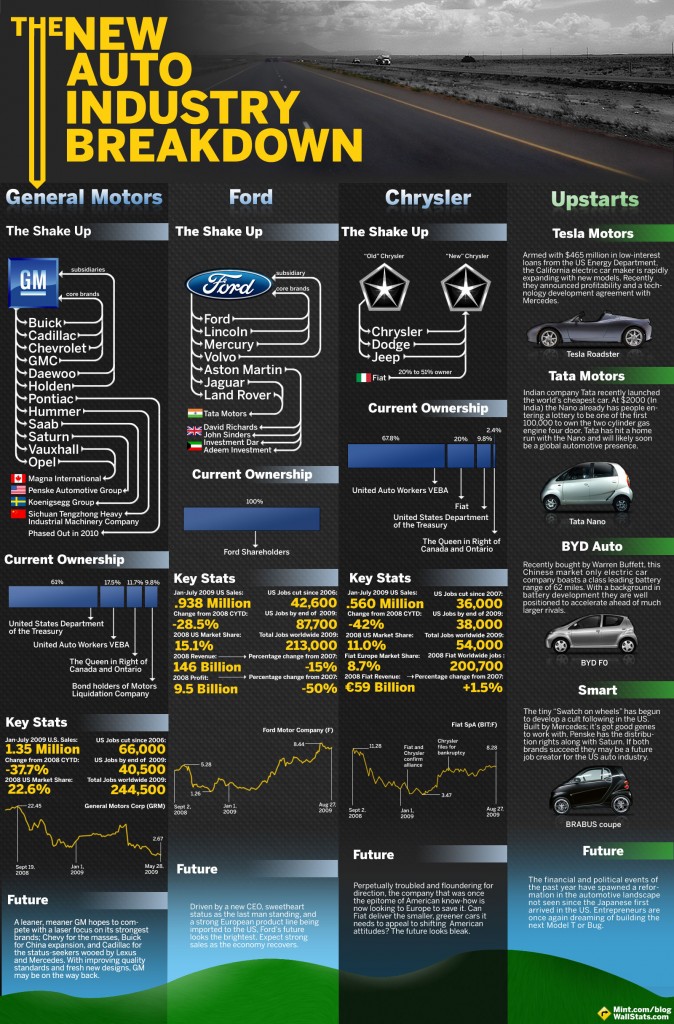 This awesome poster has been floating around the interwebs for some time, but we thought we'd publish it (for fun).
It's interesting to see how GM has fared compared to the other big two American automakers, selling off or closing half of its operations. Of note, Daewoo and Holden remain full subsidiaries of The General.
Daewoo, the South Korean ex-conglomerate, is now part of GM's global small-car engineering team (playing a big role in the design and engineering of the Chevy Spark).
Holden will continue to do what it does best – make high-performance rear-wheel-drive cars that the U.S. market won't be getting any time soon (hopefully that will change).
Of course, the Saturn deal to Penske Automotive Group fell through earlier this week – so it looks like the Saturn space on the poster should be updated to "Phased Out in 2010."
[Source:
Mint
]